The Coventry City of Culture Trust has revealed the first events that will form part of the year-long programme which will kick off on 15th May 2021.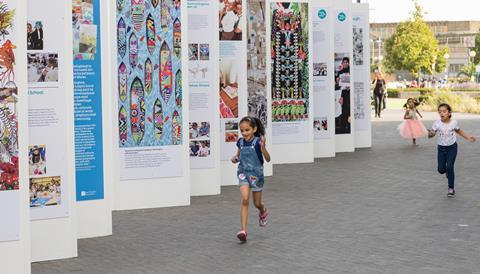 Co-created with local and national partners, as well as grassroots organisations across Coventry, the 2021 programme will include major artistic events, world premieres and commissions across theatre, music, dance, literature, comedy and visual arts.
Opening the celebrations is Coventry Moves, a performance put together by producer Nigel Jamieson who has previously created ceremonies for the Commonwealth Games, which is set to take place on Saturday 15th May 2021.
A series of theatre, literature and music events are scheduled to take place over the 12 months in a bid to showcase Coventry as a diverse, modern city.
Secretary of State for digital, culture, media and sport, Oliver Dowden CBE, said: "UK City of Culture 2021 is a wonderful opportunity for Coventry to showcase and champion its arts and culture offering to people in the city, the West Midlands and beyond. This is an exciting time for the city and I look forward to hearing more about the plans as they progress."
"After a difficult year, to be able to take part in world class cultural activities and share creative experiences will help people to become happier and healthier in their lives. The impact of Coventry 2021 as part of this country's recovery cannot be underestimated."

Secretary of State for digital, culture, media and sport, Oliver Dowden CBE.
Darren Henley, chief executive of Arts Council England, added: "We are very excited for the start of Coventry's year as City of Culture in 2021, and the announcement of these fantastic events gives us a taste of how special this event will be for the city and for the nation as a whole."
The programme will aim to demonstrate the ways that Coventry City of Culture and its artistic partners are tackling the challenges presented by Covid-19, and innovating how events are created, and how audiences can get involved.
Some of the highlights
July: Small Bells Rings - a specially designed canal boat will house the largest collection of short stories in the UK, which have been selected by a number of artists, librarians and community members working in collaboration with Coventry Libraries and Information Services.
August: CastAway - a major new outdoor theatre show by Coventry-based company Highly Sprung highlighting the environmental crisis. Performed by an all-female cast, it combines movement, gesture and dance on a stage of floating plastic.
October: Rivers of the World - a public showing of artwork created through the Rivers of World project which encourages young people to consider our relationship with the environment, inspired by being a river city.
Chenine Bhathena, creative director of Coventry City of Culture, added: "We hope, in these dark times, to give something for people to look forward to - things they can do and enjoy, whatever the future may hold. When Coventry is faced by a challenge, we tackle it head on. The resilience and innovation that the city is known for around the world can be seen in the events we announce.
"From city-wide stories to intimate experiences and small-scale events that will surprise and delight – whatever age you are, whatever brings a smile to your face, whatever makes you feel a little more alive, you will find it in Coventry City of Culture. This announcement is only the beginning of what is to come and we look forward to announcing more in January 2021, when will be sharing our full programme, with local artists and organisations central to the celebrations."
The full calendar of events can be found on the Coventry City of Culture 2021 website here.