Cruise Lines International Association (CLIA) has issued a statement in response to developments concerning the coronavirus and its impact on people taking cruise holidays.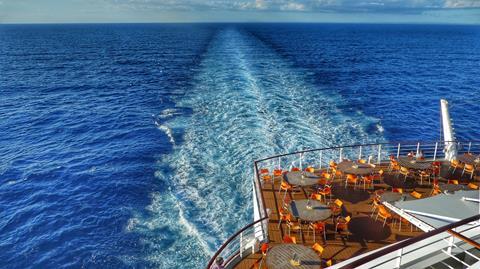 CLIA said it had introduced certain protocols for cruise passengers and crew including those who have recently travelled from, or through, South Korea and China including Hong Kong and Macau. But the association added that with certain strict measures in place it did not believe that restrictions on the movement of ships were justified.
In a statement a spokesman said: "The health and safety of cruise passengers and crew is and remains the number one priority of CLIA and its member lines, which make up over 90% of ocean-going cruise capacity worldwide."
CLIA cruise line members, which include Norwegian Cruise Line, Scenic and MSC Cruises, have the following policies in place:
People who have travelled from, visited or transited via airports in South Korea, Iran, China including Hong Kong and Macau, and any municiaplity in Italy subject to lockdown measures by the Italian Government, within 14 days before embarkation, will be denied boarding.
People who, within 14 days before embarkation, have had close contact with, or helped care for, anyone suspected or diagnosed as having COVID-19, or who is currently subject to health monitoring for possible exposure to COVID-19, will be denied boarding.
CLIA members are to conduct pre-boarding screening necessary to impose these prevention measures. Enhanced screening and initial medical support are to be provided, as needed, to any persons exhibiting symptoms of suspected COVID-19.


To conduct illness screening for anyone who has travelled from, visited or transited via airports in any destinations listed on the U.S.CDC Coronavirus Disease 2019 Information for Travel page within 14 days before embarkation.
The statement added: "In coordination with cruise lines, medical experts and regulators around the world, CLIA and its member lines will continue to closely monitor for new developments related to the coronavirus and will modify these policies as necessary with the utmost consideration for the health and safety of passengers and crew.
"With strict measures in place, as guided by national and international health authorities, CLIA and its member lines do not believe restrictions on the movement of ships are justified.
"Importantly, the cruise industry is one of the most well-equipped and experienced when it comes to managing and monitoring health conditions of those onboard, with outbreak prevention and response measures in place year-round."
"Furthermore, ships must be fitted with on-board medical facilities, with shipboard medical professionals available around the clock, 24/7, to provide initial medical care in the event of illness and help prevent disease transmission."
President and CEO of CLIA Kelly Craighead added: "The adoption of these measures further demonstrates the cruise industry's unique ability to respond quickly as circumstances evolve.
"We remain in close contact with local governments around the world, and while we regret that these changes will result in the denial of boarding for some of our guests, travelers should know that their health and safety is the absolute priority for the industry."
What should I do if I have a cruise coming up for my group?
Many tour operators and cruise lines will be getting their guidance from the Foreign Office website which updates travel advice for individual countries on a daily basis.
If your holiday is booked with an ABTA-affiliated company and the Foreign & Commonwealth Office (FCO) changes its advice about your destination before the trip then your travel company should get in touch to discuss the options.
The Association of British Insurers (ABI) recommends checking with your insurance provider to see if you will be covered if the trip doesn't go ahead. But the general advice is that if you're due to travel to a country or region that the FCO has not advised against travelling and you cancel the trip, you will not be covered.
Cruise lines have stepped up precautions in the meantime. Fred. Olsen Cruise Lines, for example, said it was "operating a raised level of sanitation across its fleet in addition to health questionnaires and non-invasive screening measures for guests embarking and re-joining the ship from overland tours, and for ship visitors".
About CLIA
Established in 1975, Cruise Lines International Association (CLIA) is the world's largest cruise industry trade association, providing a unified voice and leading authority of the global cruise community.
The information provided in this article was correct and up to date at the time it was written but is subject to change.