An exhibition celebrating Chatsworth's 500-year history of design and creativity opens a season of discovery across the house, garden and park of the Derbyshire estate.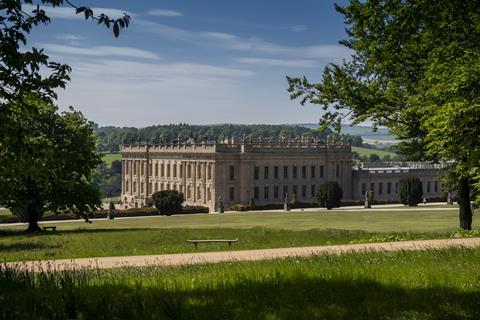 Mirror Mirror: Reflections on Design at Chatsworth, which runs from March until October, introduces works from 16 leading international artists to the house and garden including Max Lamb, Jay Sae Jung Ohand Chris Schanck. There will be connections with the architecture, interiors, furniture and ceramics in the house as well as its essential materials of glass, stone, wood, and light.
Alex Hodby, senior curator of programme at Chatsworth, said: "This project is a fantastic opportunity to reflect on the design histories at Chatsworth and bring them to the fore with an exciting array of international artists and designers.
"We're fascinated with how the contemporary works in our exhibition have used materials in innovative ways to make functional and intriguing objects that are also deeply connected to the house, garden, and collections here at Chatsworth – a place where design has been a key feature for 500 years."
What else can groups look out for at Chatsworth?
The house will be transformed for the season from early November. While the theme is a hotly guarded secret until September, preparations are already under way for what is described as a show-stopping festive display.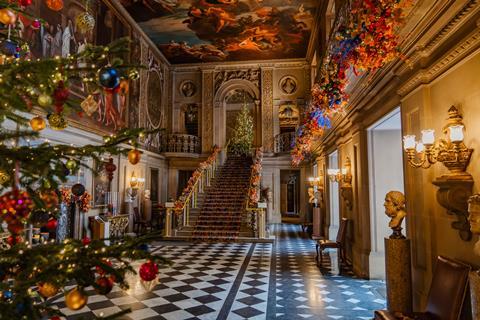 In the garden…
The ongoing work around the recently developed area of the garden known as Arcadia continues this year - look out for the rather spectacular glades with planting led by designer Tom Stuart-Smith.
Other work includes 200 Rhododendrons being planted to repopulate the area around the Ravine and Grotto Pond. There will be talks and workshops from the expert garden team throughout the year.
In the park…
Three new waymarked paths have been created in Stand Wood above the house to make it easier to explore the medieval woodland located on the hill near the farmyard.
For those who would like to find out more about the landscape, an expert from the park team will be running two hour walking tours focusing on the flora and fauna and sharing insights into what goes into managing the estate which includes 1,000 acres of parkland and the river Derwent.
Groups of more than 15 can receive preferential rates if visiting the house after midday. The minimum group size at Christmas is 20 and there are options for group dining packages, as well as a private room for catering, along with a selection of guided tour options run throughout the opening season from March until October.