Brodsworth Hall & Gardens in South Yorkshire will see its grounds transformed by a colourful new flower display as part of the site's on-going 18-acre restoration project.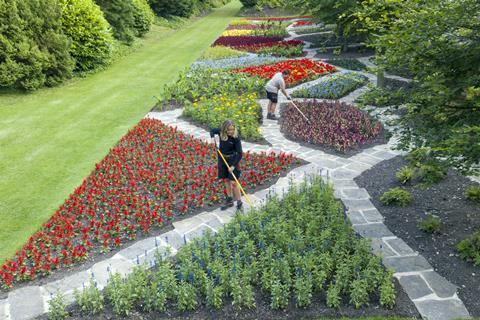 The 100-metre Edwardian Target Garden will feature different flowers and an intricate pattern of paving at one side of a narrow strip of grass called the Target Range, originally designed to be admired by Edwardian house guests as they waited their turn at archery practice.
Much of the hall's Victorian garden areas have already been restored including topiary and flower gardens with 24,000 plants, with more than 100 varieties of ferns.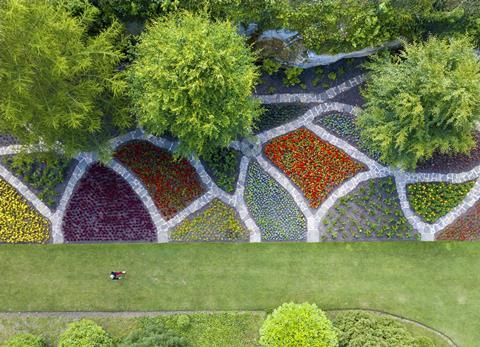 The project's focus is now on the later Edwardian elements and a folly called the Eye Catcher will be next on the restoration list, together with the Ladies' Garden, containing the roses that Brodworth's last resident, Sylvia Grant-Dalton loved.
Group incentives to visit Brodsworth Hall & Gardens
Discounted rates for groups of 11 or more visitors paying together.
Free entry for coach drivers and tour leaders.
Free parking for three coaches 250 metres from the site entrance.
The tearoom seats 70 inside and 80 outside.
A Taster Tour is available to groups before the site opens to the public, with the expert guide able to tailor the tour to suit the interests of the group - whether it be family history or the conservation project undertaken by English Heritage to preserve its interiors.
About Brodsworth Hall
Brodsworth Hall was 'frozen in time' and conserved as it was found by English Heritage during the 1980s.
Reflecting its original interiors, thousands of items of family clutter – from biscuit tins, to beds, electric fires and magazines – are placed in the exact position they were found.
It was home to the Thellusson family for more than 120 years and was designed in the Italianate style of the 1860s.
The gardens showcase a whole range of seasonal displays, with groups able to wander through the statue walks, the fern dell grotto and the wild rose dell.