As well as learning about the human body through Dr Gunther von Hagens' amazing plastination process, you can now get a free body-mapping service as part of a visit to BODY WORLDS London in a new interactive area of the museum.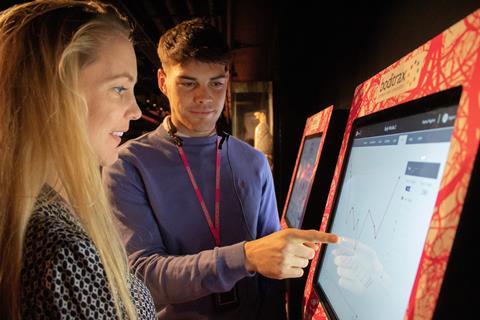 The attraction, which opened at the iconic London Pavilion in October, has teamed up with digital health company boditrax for the experience.
Visitors to the museum will be able to get a better understanding of their body, mapping out their physical composition and wellbeing in just 30 seconds.
Already home to more than 200 real 'plastinated' bodies and body parts, all donated to be preserved by Dr Gunther von Hagens' plastination process, BODY WORLDS London is designed to celebrate the beauty and intricacies of the human body and get visitors thinking about how best to look after their own.
Peter Tabernal, founder and CEO of BODY WORLDS London said: 'We are thrilled to be partnering up with boditrax for our brand-new interactive area, enhancing our visitor experience even more. These state of the art boditrax machines allow our visitors to fully look beneath the skin and get up and personal with their bodies.'
How does the new feature work?
The consultation, usually worth £30, is free for visitors.
Once you've enjoyed a BODY WORLDS experience, take the scan and register.
Download the BODY WORLDS App for your test results.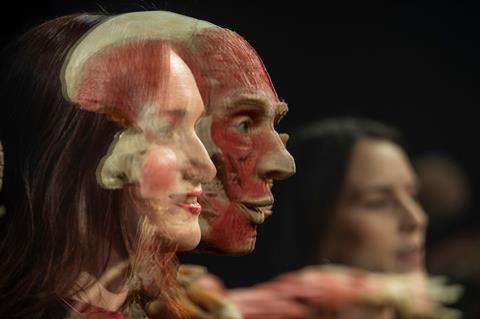 Set up in the former home of Ripley's Believe It or Not, BODY WORLDS takes visitors on an immersive journey through the human body. The London base is the flagship exhibition of BODY WORLDS, which has already attracted more than 47 million visitors in over 130 cities worldwide.
"Our museum is all about finding out more about yourself and your body and understanding how complex and wonderful they are."

Peter Tabernal, founder and CEO of BODY WORLDS London