Tickets are now on sale for the Meatloaf-inspired show, which will tour the country from September 2020 to January 2021.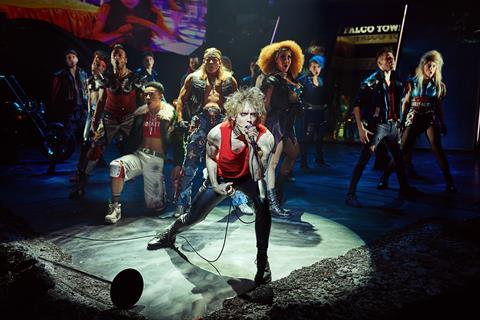 Jim Steinman and Meatloaf fans will be pleased by the news that Bat Out of Hell - which features the songwriter and rock musician's greatest hits - is returning to UK audiences following its tour of Australia.
The musical had limited runs in London and Manchester from 2017 to 2019, as well as international tours in Canada, Germany and New York.
Now, the rock 'n' roll story is back: Strat, a forever-18 rebellious gang leader falls in love with Raven, the only daughter of a powerful businessman and tyrant.
Set in a dystopian future version of the city of Manhattan, audiences will follow Strat and his friends through this alternative love story accompanied by recognisable hits from Meatloaf.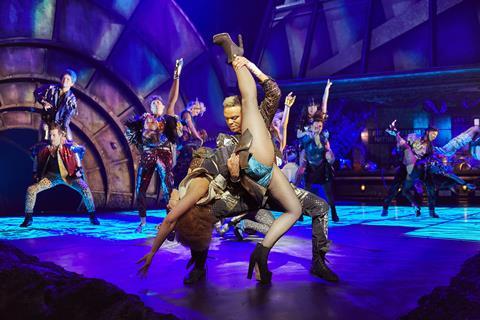 The musical takes its name from the Meatloaf album which was composed, among others, by Jim Steinman. Bat Out of Hell the album is one of the best-selling records in history, featuring songs such as Two Out Of Three Ain't Bad and You Took The Words Right Out Of My Mouth.
Steinman wrote all of the songs for the musical, incorporating other familiar tracks (including I Would Do Anything For Love (But I Won't Do That) as well as two previously unreleased songs.
The musical will be adapted into a book (also written by Steinman), with direction by Jay Scheib.
Performances are scheduled to begin on 10th September 2020 at the Manchester Opera House; further venues - and casting details - have yet to be revealed.
2020 tour dates announced so far:
Manchester Opera House, 10th-26th September
Birmingham Alexandra, 29th September-10th October
New Wimbledon Theatre, 13th-24th October
New Theatre Oxford, 27th October-7th November
Glasgow King's Theatre, 10th-21st November
Liverpool Empire, 8th December-2nd January 2021