Groups can look forward to new and returning features at the Harry Potter attraction, all of which are included in the admission price.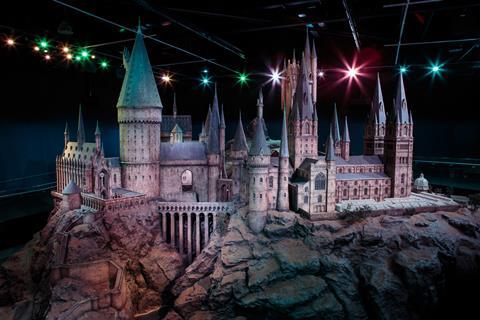 Warner Bros. Studio Tour London - The Making of Harry Potter first opened its doors in March 2012, offering visitors the opportunity to see the sets, special effects techniques and behind-the-scenes operations of the immensely popular film series.
The attraction, located in Watford, Hertfordshire, has announced a host of events and features scheduled to open in 2020:
Introducing the Art Department
Dates: Friday 14th – Monday 24th February.
The Art Department is behind a huge number of detailed props that appeared in the Harry Potter films, including Harry's Hogwarts acceptance letter, the Daily Prophet newspaper and Bertie Bott's Every Flavour Beans. At this new feature, visitors can study technical drawings, white card models, concept art and prop-making. The original filmmakers will return to showcase a range of techniques, such as wand-making.
A Celebration of Slytherin
Dates: Friday 3rd April – Sunday 6th September.
There's a spotlight on Slytherin house next year and visitors are invited to the Great Hall, which will be decorated in Slytherin colours for the first time ever, including original banners from the film series. Costumes and props belonging to members of the house will be on display throughout the Studio Tour. There'll be more information to follow at: www.wbstudiotour.co.uk.
Dark Arts
Dates: Friday 25th September – Sunday 8th November.
This popular feature will return next Halloween, with the attraction announcing a dark and spooky version of Diagon Alley, live wand demonstrations that reveal how the battle scenes were directed, and a newly decorated Great Hall finished with floating pumpkins and Halloween feast food.
Hogwarts in the Snow
Dates: Saturday 14th November – Sunday 17th January 2021.
This seasonal feature will return next year, along with the Great Hall's Yule Ball makeover to mirror the festivities in the fourth Harry Potter film. Visitors can see the Gryffindor common room decorated in a Christmas theme and the Hogwarts castle model covered in a blanket of snow. Speaking of snow, visitors will be able to feel different samples of fake snow that were used in the films.
Groups can also see the newly opened Gringotts Wizarding Bank, included in admission, and study the models and prosthetics of the goblin bankers.
Group tickets for 10-24 visitors are available to book on the website. Groups of 25+ can arrange their visit through the Visitor Services Team on 0345 084 0900. Bespoke packages are also available that include fast track admission, catering options and souvenirs. Visit www.wbstudiotour.co.uk/private-events/group-packages for details.