Grumpy Group Organiser on looking after introverts and taking your medicine.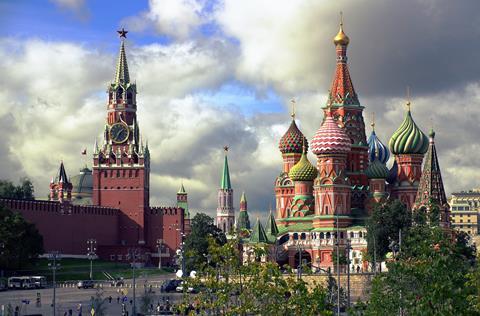 Have any introverts in your group? Fear not, for I can now reveal where they'll enjoy visiting the most. Unsurprisingly some cities do a better job than others for those who like their own personal space, although if you're travelling in a group perhaps they'd be better off going solo in the first place. But, if they can put up with the quiz on the coach, and the camaraderie of the flight, how about giving these a try.
Russia takes the number one spot for the most introvert-friendly holiday destination. It perhaps has something to do with space; there's a lot of it. With a population of just 146 million despite its size, Russia has more than enough room for you to get lost in the skylines or mountains, with just nine people per square kilometre. If you ask me, staying as far away from Putin as possible is a must. Canada, Argentina, Australia and Finland complete the top five.
As for the UK, Wales is crowned the most introvert-friendly location, with St Asaph, St Davids, and Cardiff taking positions in the top five. St Asaph is the second smallest city in the UK with a population of 3,355. It's home to the smallest cathedral in the country, with a violent yet compelling past, notably attacked by Henry III and Edward I. With 520 people per square kilometre, introverts can enjoy the peaceful surroundings of the Welsh city without worrying about the hustle and bustle of larger towns.
The thing is, if there's lot of space and a lack of people, who's on hand to pull a pint, rustle up a sandwich or give a friendly guided tour? An extrovert I'm not but despite the fact they drive me crazy, I'd prefer a destination full of people to being lost in a Welsh field.
Thanks to Comparethemarket.com for taking time off from making commercials with meerkats to compile this wonderful information. Just in case you're wondering, London is the worst place for an introvert. So, if you don't like them just head to the capital.
Remember, not all drug cultures are created equal
Did you know that the painkiller, Tramadol is a banned substance in Egypt? No, neither did I. I have friends who take it and I doubt they're aware either. It's not the type of thing they put on the side of the packet. It's a strong drug and only available on prescription. Perhaps when handing it over the pharmacist tells you what you need to know?
As travel organisers, it is our duty to be switched on to the rules, regulations and customs of the places we visit. This is ever more important when taking a group; let's face it, they come away with us because it means they do not have to engage their brain, with most people relying on us for everything, from visa advice to finding a spare tissue.
Poor Laura Plummer, 34, from Hull wasn't switched on. I read that she was sentenced to three years in prison in December 2017 after taking Tramadol tablets into Egypt. They were for her partner, she claimed, to help severe back pain. Despite recently being freed her holiday to a lovely Red Sea resort turned into a nightmare because she had no idea she was taking a banned substance into the country.
We have certain rules here in the UK, but when travelling abroad, especially to countries in the Middle East we must remember things can be very different. Egypt is a wonderful country with a remarkable history; in fact the whole region fascinates me. I don't agree with a lot of their views, but if I am going to visit their home we should all respect them. I'm sure no GTO would get caught cold, but it's no bad thing to remind ourselves of the small print. I doubt Laura will be leaving a good review on TripAdvisor after her stay.
The views expressed in this column are not necessarily the views of the publisher.


He's been a group travel organiser for more than 30 years, travelling the UK and the globe, experiencing much frustration along the way.