Grumpy Group Organiser talks about the giant outrage caused by entry fees.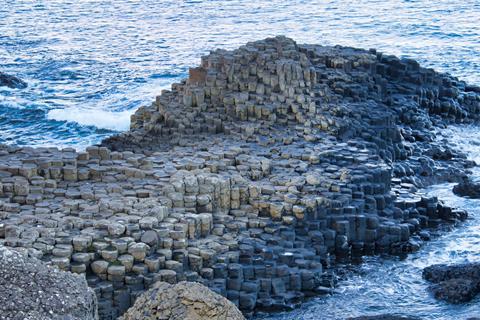 Ah yes, put the free part in the small print, that'll keep the money rolling in. Well that's what's causing such a stir in Northern Ireland with the National Trust being criticised for its 'misleading' signs at the Giant's Causeway.
The world-famous landmark is free to visit and you can wander across its fabled stones without parting with your hard-earned cash. But an £11.50 entrance fee advertised on the attraction's signs have caused an uproar with people complaining that they have unwitingly paid out. The fee is actually to cover your entrance into the visitor centre, which one review on TripAdvisor said was like paying 'to enter a NT gift shop'. Deary me. Another visitor argued that, "it looks like you have to have a guided tour."
On the signs there is an important line buried at the bottom that says, 'public acccess on foot to the Causeway stones is free.' The NT has defended itself, saying, "We're absolutely keen on people being able to access the site and use it for free". Of course they are. You have been warned.
Why can't all resorts have a 'Rod and Wendy' welcome like Southport?
Southport is a resort that clearly knows the value of group business and I want to highlight a recent story I read about two individuals who have been at the heart of its welcome for nearly a quarter of a century. I'm not always grumpy!
Rod and Wendy Wright meet coaches arriving in the centre of Southport on day trips between March and October. They will hop on your coach armed with a friendly smile, tell you what's happening in the town, hand out maps, point out the coach parking and generally set you up for an enjoyable visit. It's all part of the resort's 'Southport Welcome' scheme, an initiative that other parts of the country might want to take note of.
Rod and Wendy have recently received recognition from the Rotary Club of Southport for their service to the community, and quite right too. Let's hope more resorts open their arms to coach groups like this; we could do with a few more Rod and Wendys out there.
The views expressed in this column are not necessarily the views of the publisher.


He's been a group travel organiser for more than 30 years, travelling the UK and the globe, experiencing much frustration along the way.