Keeping your head down in Russia and passport embarrassment from Grumpy Group Organiser.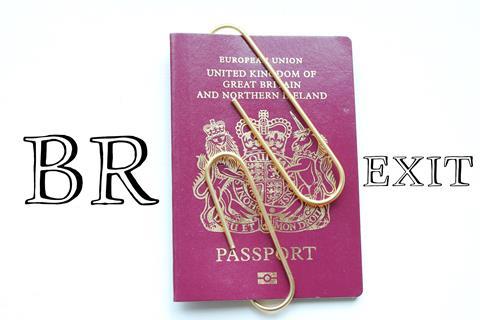 Without wanting to fill your head with yet more Brexit talk (what did the media cover before?), this is the type of story that leaves you shaking your head. As most of us have previously read, from October 2019 we will all say a fond farewell to burgundy as we go back to using 'iconic' blue passports. But as the mighty Brits take a firm grasp on their future, and as we detach from our continental cousins, it's good to know that the £490m contract has gone to Franco-Dutch firm, Gemalto.
Priti Patel, a Brexiteer and former Cabinet minister has described the decision to award the contract to a foreign company as both "disgraceful" and "perverse". It's all a little pathetic. But as we head to passport control waving our crisp, new blue document in the air what's going to really get me hot under the collar is the thought of queuing even longer than normal.
A cold welcome in Russia?
I've been to Russia with my group, twice. We enjoyed Moscow, despite the scowling locals, and fell in love with St Petersburg. But with tensions high between the Kremlin and the West, I do wonder how British travellers will be welcomed, and if it's currently an attractive option for a group trip.
Travel patterns have not been affected thus far but the advice from the Foreign Office states that we 'should be aware of the possibility of anti-British sentiment'. We are encouraged not to protest and 'avoid commenting publically on political developments'. So, leave the soapbox at home and keep your head down and everything should turn out rosy.
Of course, thousands of people will travel to Russia this summer for the football World Cup. I can't say I am particularly confident that the England fans will enhance relations; they are not known for their grace, and the lyrics to popular chants aren't the type to endear them to the local people and fellow football tourists.
The views expressed in this colum are not necessarily the views of the publisher.


He's been a group travel organiser for more than 30 years, travelling the UK and the globe, experiencing much frustration along the way.