For this new series we speak to group travel organisers about where they've been recently that they'd recommend to others. In the first piece, Jim Godsell tells us about the Thursford Christmas Spectacular.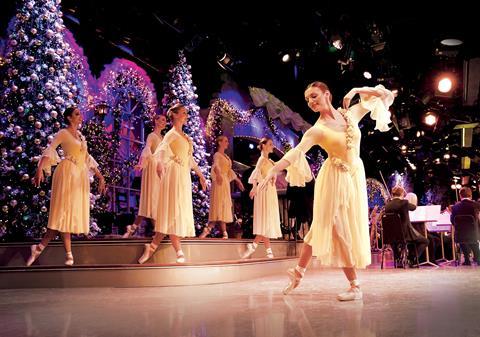 After three decades of group organising, it isn't surprising that many of my chums have joined me as an octogenarian. In fact over half of my group are well into their mid-80s. Traveling abroad therefore becomes more risky.
I have had to adapt and seek holidays and excursions in dear ol' Blighty but nobody feels let down because of the vast array of exciting adventures available right on our doorstep.
In December we embarked on a bonanza of a holiday designed on visiting a group organiser's dream venue…Thursford Christmas Spectacular - combing a stay at Warners Corton Coastal Village in Lowestoft.
We had a quality four-night stay, dinner, bed and breakfast, with cabaret, merrymaking and daytime activities. Warner Leisure Hotels offer a unique and high quality experience which suits us totally.
Beyond our expectations
On Wednesday afternoon we excitedly made our way to Thursford. There is nothing like the experience, it has to be seen to be believed. It is beyond expectations and is almost impossible to describe.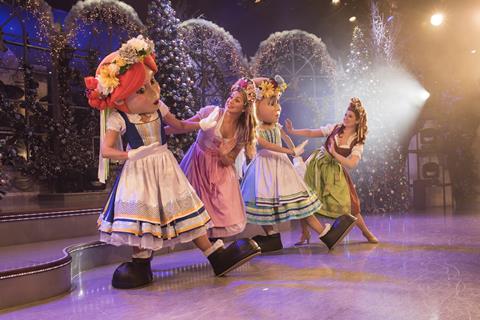 The biggest stage ever and more than 125 artists, the most professional cast imaginable. The grounds outside are a treat to behold, along with Santa's Magical Journey, which all adds to the excitement.
After five jolly days, the fun didn't stop. On the way home, we had a wonderful lunch at the Royal Cambridge Hotel - no motorway services stops for my guests. We had breaks with fine coffee and posh biscuits at the stylish Peterborough Holiday Inn.
I had 114 very happy chums….. Denise and I had a great time too - and it set us all up for a joyful Christmas and our next adventure betwixt Christmas and the New Year.
Thursford 2019
This year's Christmas Spectacular will run from 6th November to 23rd December. With a cast of 120 it's the biggest festive show of its kind in Europe and promises an extravaganza of non-stop singing, dancing, music, humour and variety.
There are still tickets available; for group bookings of more than 20 there's also a deposit scheme available. For more information visit www.thursford.com/christmas-spectacular or call 01328 878477.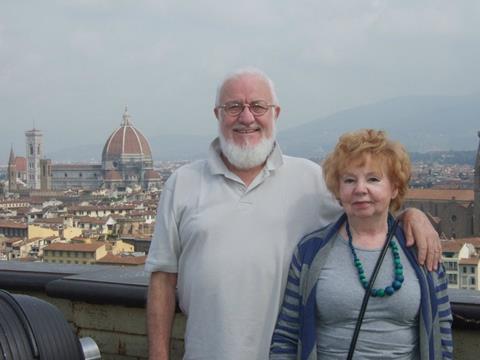 About Jim
Jim Godsell (pictured with his wife Denise) has been organising group travel for 60 years.
His group is called 'Jim Godsell and Friends' for which he has 150 members.
In 2009, Jim won the GTO of the Year Award®.
The couple live in Birmingham and arrange a host of different outings for their group including theatre trips, luncheons, meals and cabarets.
Who will be the 2019 GTO of the Year®?
Entries and nominations are now open for this year's Award, which comes with a £2,000 prize to spend on a familiarisation holiday.