With coronavirus restrictions gradually easing over the next few months, more theatre shows have been releasing group tickets for future performances. Here are eight for starters…
1. Back to the Future the Musical, London
Performances for the Back to the Future musical will begin on 20th August at the West End's Adelphi Theatre after its successful initial run at Manchester Opera House last March. Produced by Colin Ingram (Ghost – The Musical) and Robert Zemeckis and Bob Gale, the creators of the original Back To The Future film trilogy, the show covers the classic story of Marty McFly, a teenager who is accidentally transported back to 1955 in a time-travelling DeLorean (pictured above) invented by his friend Dr Emmett Brown. Groups of ten of more qualify for special rates.
2. Jersey Boys, London
The Tony, Grammy and Olivier Award-winning Jersey Boys is set to return to London's West End this summer, opening at the new multi-million pound reinstated Trafalgar Theatre, with performances from 28th July and an official opening night of 10th August. The show follows the story of Frankie Valli and The Four Seasons, a group of four singers from New Jersey who rise to fame. Based on a true story, the show includes classic hits such as Beggin', Sherry, Walk Like A Man, December and 1963 (Oh What a Night). Groups of 10 or more receive discounted tickets to select performances.
3. Pretty Woman: The Musical, London
After breaking advance box office records at the Piccadilly Theatre when it opened in February 2020, Pretty Woman: The Musical returns to the West End this summer in its new home the Savoy Theatre, with performances scheduled from 8th July 2021. Aimie Atkinson will star as Vivian Ward and Danny Mac as Edward Lewis. They are joined by are Rachael Wooding as Kit De Luca, Bob Harms as Happy Man/Mr Thompson, Neil McDermott as Philip Stuckey and Mark Holden as James Morse. The original film was released in 1990 and became the third highest-grossing film worldwide that year, telling the story of how a businessman ends up developing a relationship with his escort. Groups of ten or more can benefit from discounted rates.
4. Chicago, regional tour
Sinitta will return to the stage for the first time in more than 20 years as Mama Morton in Chicago, and she will be joined by Coronation Street's Faye Brookes as Roxie Hart. Set amidst the razzle-dazzle decadence of the 1920s, Chicago is the story of Roxie Hart, a housewife and nightclub dancer who murders her on-the-side lover after he threatens to walk out on her. Desperate to avoid conviction, she dupes the public, the media and her rival cell mate, Velma Kelly, by hiring Chicago's slickest criminal lawyer to transform her malicious crime into a barrage of sensational headlines. Group rates are venue specific, with the tour beginning its run in Glasgow on 10th September.
5. The Prince of Egypt, London
The Prince of Egypt at London's Dominion Theatre, based on the classic DreamWorks Animation film, is taking group bookings from Monday 6th September onwards, with those of ten or more receiving a discounted rate. The story follows two young men, Moses and Ramses, raised together as brothers in a kingdom of privilege who find themselves suddenly divided by a secret past. Ramses must rule as Pharaoh while Moses must rise up and free his enslaved people; both face a destiny that will change history forever. The cast of 43 is led by Luke Brady as Moses, Liam Tamne as Ramses, Christine Allado as Tzipporah and Alexia Khadime as Miriam.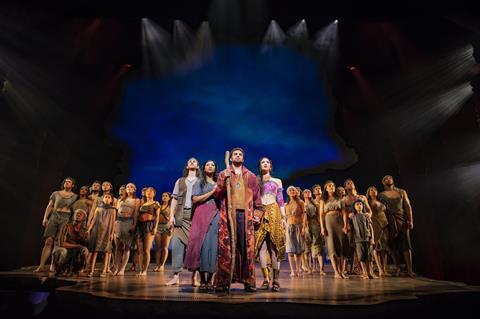 6. The Lion King, London
Disney's The Lion King has been staged at London's Lyceum Theatre for more than 20 years, asserting itself as one of the city's best-loved stage shows with more than 16 million people seeing it in that time. It has been revealed that performances will recommence on 29th July and groups can book their tickets up until October 2022. The London cast of more than 50 actors, singers and dancers us masks and puppetry to bring the animals to life.
7. Grease, regional tour
The producers of the first new production in 25 years of Jim Jacobs & Warren Casey's iconic musical Grease, have announced that the 2021 tour will now begin at Curve, Leicester from 30th to 31st July. Just some of the towns and cities it will visit on the run included Plymouth, Nottingham, Milton Keynes, Bristol, Manchester, Birmingham, Southampton and Liverpool. Peter Andre will reprise his role of Teen Angel and will also play Vince Fontaine at certain venues. Group rates may vary from venue to venue depending on how many people there are.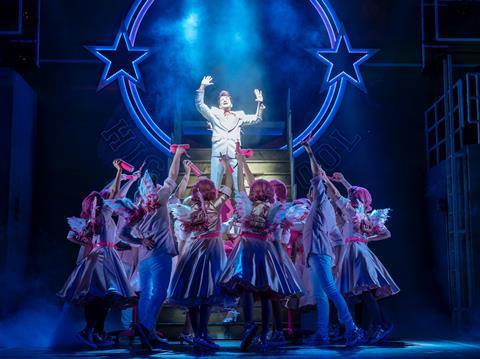 8. The Mouse Trap, London
An all-star cast including Danny Mac, Cassidy Janson, Charlie Clements, Derek Griffiths and Susan Penhaligon will take to the stage in Agatha Christie's The Mouse Trap. St Martin's Theatre will once again play host to the thriller from 17th May in accordance with Stage 3 of the Government's Road Map, as the supposed longest running show in the world boasts a new line-up. Next year, the show will celebrate 70 years in London. It has been performed more than 28,000 times and sold over ten million tickets.