With coronavirus restrictions gradually easing over the next few months, more theatre shows have been releasing group tickets for future performances. Here are some that we know about.
Mary Poppins, London
The iconic musical is set to return to Prince Edward Theatre's stage from 7th August, following more than a year of shutdown. The story of the world's favourite nanny arriving on Cherry Tree Lane has been brought to the stage with incredible effects and songs - read our review here if you want more of an insight. Based on the stories of P.L.Travers and the original Walt Disney film, the cast is led by Zizi Strallen in the title role and Charlie Stemp as Bert, with full casting yet to be announced. The original music and lyrics by Richard M. Sherman and Robert B. Sherman also feature in the show, including the classic songs Jolly Holiday, Step in Time, Feed the Birds and Supercalifragilisticexpialidocious. Group rates apply to certain performances for ten or more.
School of Rock - The Musical, regional tour
Dates and venues have been confirmed for the first ever tour of Andrew Lloyd Webber's smash hit School of Rock, opening at Hull New Theatre on 7th September. The musical will then travel across the UK and Ireland to the likes of Nottingham, Oxford, manchester, Birmingham, Milton Keynes, Eastbourne and Canterbury, ending in July 2022. Based on the film of the same name, the show follows Dewey Finn, a failed, wannabe rock star who decides to earn a few extra bucks by posing as a substitute teacher at a prestigious prep school. There he turns a class of straight-A students into a rock band, performed live by the production's young actors every night. Group rates are venue specific and casting will be announced soon.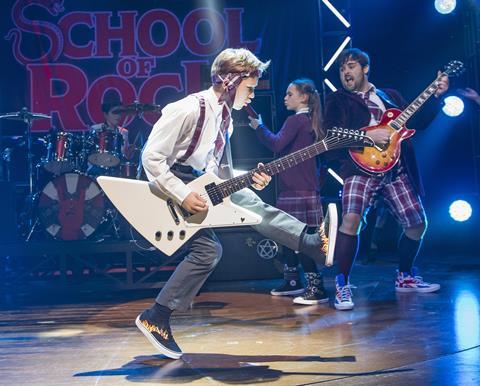 Dear Evan Hansen, London
Producers of the Broadway hit have revealed that performance of Dear Evan Hansen, which won the 2020 Olivier Award for Best Musical, will reopen at the Noël Coward Theatre on 26th November. The production is described as 'a letter that was never meant to be seen, a lie that was never meant to be told, a life he never dreamed he could have. Evan Hansen is about to get the one thing he's always wanted: a chance to finally fit in. Both deeply personal and profoundly contemporary, Dear Evan Hansen is a new musical about life and the way we live it.' Tickets are now on sale for groups, with discounted rates to select performances for ten or more.
Tina - The Tina Turner Musical, London
The hit production, which tells the story of the legendary singer, will re-open at the Aldwych Theatre in London on 28th July after more than a year away. Group organisers can fill in an enquiry form if they wish to book tickets for a performance, with discounts also on offer for dates stretching up until 26th June 2022. Having originally played Tina's sister Alline Bullock, Aisha Jawando who has been with the company since its world premiere in Spring 2018, will continue in the title role. Jammy Kasongo, who also was a member of the original company and then played the roles of Richard and Raymond, steps up to play the role of Ike. Joining them and making her West End debut is Chanel Haynes as the alternate Tina who will perform the iconic role at certain performances.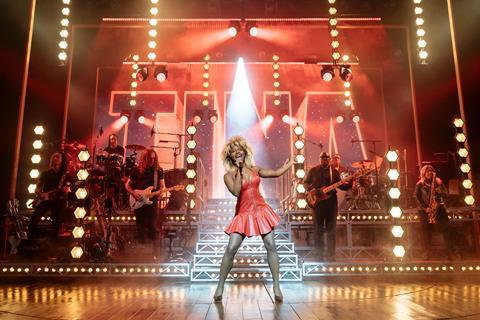 Wicked, London
The iconic musical will celebrate its 15th anniversary at London's Apollo Victoria Theatre with groups able to book their tickets up until 27th November 2022. Wicked will return on 15th September 2021 to captivate audiences and has now been seen by more than 10 million people. Wicked imagines a beguiling backstory and future possibilities to the lives of L. Frank Baum's characters from The Wonderful Wizard of Oz and reveals the decisions and events that shape the destinies of two unlikely university friends on their journey to becoming Glinda The Good and the Wicked Witch of the West.
Back to the Future the Musical, London
Performances for the Back to the Future musical will begin on 20th August at the West End's Adelphi Theatre after its successful initial run at Manchester Opera House last March. Produced by Colin Ingram (Ghost – The Musical) and Robert Zemeckis and Bob Gale, the creators of the original Back To The Future film trilogy, the show covers the classic story of Marty McFly, a teenager who is accidentally transported back to 1955 in a time-travelling DeLorean (pictured below) invented by his friend Dr Emmett Brown. Groups of ten of more qualify for special rates.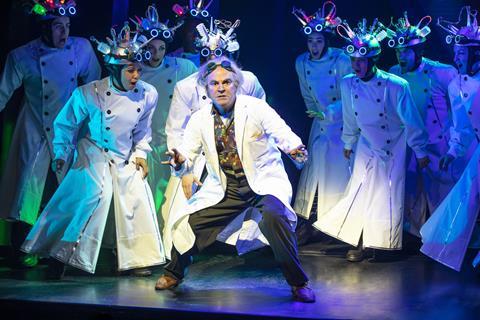 Everybody's Talking About Jamie, regional tour
Performances for the award-winning musical will recommence in September, with Layton Williams and Shane Richie reprising their roles as Jamie New and Hugo/Loco Chanelle respectively - characters they played in the West End. The tour will open at The Lowry, Salford Quays on 1st September before visiting the likes of Birmingham, Leicester, Wolverhampton, Bristol, Leeds, Nottingham and Milton Keynes, as well as a four-week Christmas season in Brighton. Inspired by a true story, Everybody's Talking About Jamie is described as the hit musical for today, more relevant than ever and specially updated for the times we live in today. Jamie New is sixteen and lives on a council estate in Sheffield. Jamie doesn't quite fit in and is terrified about the future but soon realises he is going to be a sensation. Group rates and offers are venue specific.
Hairspray the Musical, London
Les Dennis is set to join the cast of the well-known musical as Wilbur Turnblad, joining Michael Ball who returns to the part of Edna Turnblad and Lizzie Bea as Tracy Turnblad. Performances will begin on Monday 21st June at London Coliseum, running until 29th September and groups of 10 or 20+ can benefit from reduced ticket prices. Set in Baltimore, 1962, Tracy Turnblad is a big girl with big hair and big dreams. Can she make it on the local TV dance show, win the heart of teen heartthrob Link Larkin and bring everyone together – whatever their colour, size or hairdo? You can watch a teaser of the show below, taken from a live performance on Britain's Got Talent:
Jersey Boys, London
The Tony, Grammy and Olivier Award-winning Jersey Boys is set to return to London's West End this summer, opening at the new multi-million pound reinstated Trafalgar Theatre, with performances from 28th July and an official opening night of 10th August. The show follows the story of Frankie Valli and The Four Seasons, a group of four singers from New Jersey who rise to fame. Based on a true story, the show includes classic hits such as Beggin', Sherry, Walk Like A Man, December and 1963 (Oh What a Night). Groups of 10 or more receive discounted tickets to select performances.
Pretty Woman: The Musical, London
After breaking advance box office records at the Piccadilly Theatre when it opened in February 2020, Pretty Woman: The Musical returns to the West End this summer in its new home the Savoy Theatre, with performances scheduled from 8th July 2021. Aimie Atkinson will star as Vivian Ward and Danny Mac as Edward Lewis. They are joined by are Rachael Wooding as Kit De Luca, Bob Harms as Happy Man/Mr Thompson, Neil McDermott as Philip Stuckey and Mark Holden as James Morse. The original film was released in 1990 and became the third highest-grossing film worldwide that year, telling the story of how a businessman ends up developing a relationship with his escort. Groups of ten or more can benefit from discounted rates.
Chicago, regional tour
Sinitta will return to the stage for the first time in more than 20 years as Mama Morton in Chicago, and she will be joined by Coronation Street's Faye Brookes as Roxie Hart. Set amidst the razzle-dazzle decadence of the 1920s, Chicago is the story of Roxie Hart, a housewife and nightclub dancer who murders her on-the-side lover after he threatens to walk out on her. Desperate to avoid conviction, she dupes the public, the media and her rival cell mate, Velma Kelly, by hiring Chicago's slickest criminal lawyer to transform her malicious crime into a barrage of sensational headlines. Group rates are venue specific, with the tour beginning its run in Glasgow on 10th September.
The Prince of Egypt, London
The Prince of Egypt at London's Dominion Theatre, based on the classic DreamWorks Animation film, is taking group bookings from Monday 6th September onwards, with those of ten or more receiving a discounted rate. The story follows two young men, Moses and Ramses, raised together as brothers in a kingdom of privilege who find themselves suddenly divided by a secret past. Ramses must rule as Pharaoh while Moses must rise up and free his enslaved people; both face a destiny that will change history forever. The cast of 43 is led by Luke Brady as Moses, Liam Tamne as Ramses, Christine Allado as Tzipporah and Alexia Khadime as Miriam. It has also recently been announced that Clive Rowe, well-known for appearing in CBBC's Tracy Beaker, will star as Jethro.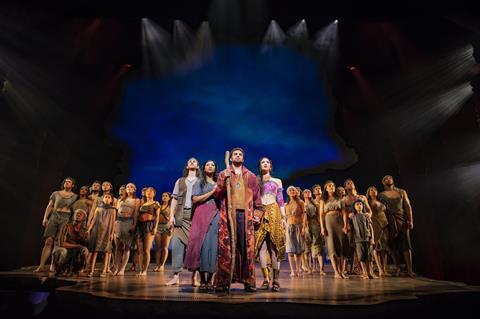 The Lion King, London
Disney's The Lion King has been staged at London's Lyceum Theatre for more than 20 years, asserting itself as one of the city's best-loved stage shows with more than 16 million people seeing it in that time. It has been revealed that performances will recommence on 29th July and groups can book their tickets up until October 2022. The London cast of more than 50 actors, singers and dancers us masks and puppetry to bring the animals to life.
Waitress, regional tour
The first ever UK tour of the comedy musical Waitress will open at New Wimbledon Theatre on 4th September 2021, starring Lucie Jones as Jenna, Sandra Marvin as Becky, Evelyn Hoskins as Dawn and Busted's Matt Willis as Dr Pomatter. The show is based on the 2007 movie written by Adrienne Shelley and tells the story of Jenna, an expert pie maker in a small town, who dreams of a way out of her loveless marriage. A baking contest in a nearby county and the town's new doctor may offer her a chance at a new life, while her fellow waitresses offer their own recipes to happiness. But Jenna must find the courage and strength within herself to rebuild her life. Group tickets and rates are venue specific on the run which travels to the likes of Leeds, Sheffield, Milton Keynes, Eastbourne, Manchester and more.
Grease, regional tour
The producers of the first new production in 25 years of Jim Jacobs & Warren Casey's iconic musical Grease, have announced that the 2021 tour will now begin at Curve, Leicester from 30th to 31st July. Just some of the towns and cities it will visit on the run included Plymouth, Nottingham, Milton Keynes, Bristol, Manchester, Birmingham, Southampton and Liverpool. Peter Andre will reprise his role of Teen Angel and will also play Vince Fontaine at certain venues. Group rates may vary from venue to venue depending on how many people there are.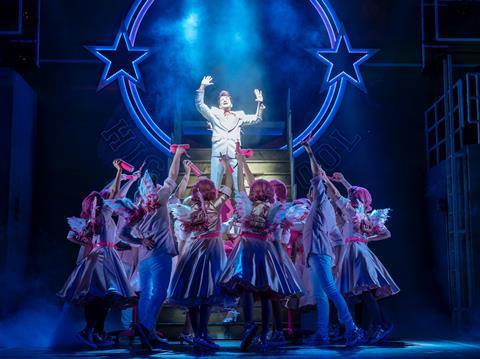 The Mouse Trap, London
An all-star cast including Danny Mac, Cassidy Janson, Charlie Clements, Derek Griffiths and Susan Penhaligon will take to the stage in Agatha Christie's The Mouse Trap. St Martin's Theatre will once again play host to the thriller from 17th May in accordance with Stage 3 of the Government's Road Map, as the supposed longest running show in the world boasts a new line-up. Next year, the show will celebrate 70 years in London. It has been performed more than 28,000 times and sold over ten million tickets.