We asked more readers to share some of their best group days out - and they did not disappoint. Have a look at these…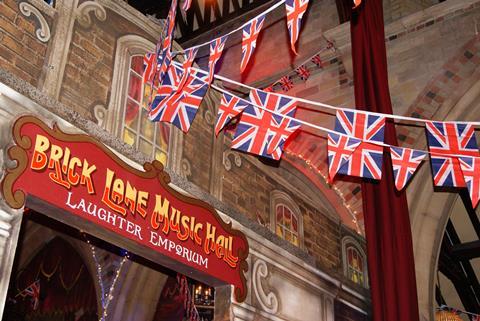 Elizabeth Hodgson, Barnet U3A: Brick Lane Music Hall, London
Visits here are always popular and we now opt for a performance with included lunch. The standard of the catering is really high, dealing with so many at the same time in a limited space is a challenge. Most recently we went to see Big Dick Whittington (a pantomime for grown-ups).
Anyone who has not been to Brick Lane should certainly go – they specialise in groups and look after everyone extremely well. It is not for those who favour political correctness with lashings of "double entendre", but those of us pre-pc thoroughly enjoyed the performance infected by the enthusiasm of the cast. It was a challenge keeping up with the ad-libbing which is a real challenge for all on stage.
Brick Lane Music Hall is the brainchild of Vincent Hayes, MBE and the result of a dream to keep music hall alive in this country.
Vincent Hayes MBE and his team never disappoint; if you fancy something different, try one of their other themed shows, there is plenty of choice. After lock-down we will all need to have some fun and laughter and we hope that the excellent Brick Lane will recover from this and help us get back to enjoying ourselves – they will need our support.
Janet Spooner, Travel Treats: matinee of the Prince of Egypt Musical, Dominion Theatre
I'm always a bit wary of going to a show quite soon after its launch, but this was one of the best I have seen in a long time. The music was fabulous, the sets seemed simple, but fitted perfectly, the cast were amazing, and all gave 110%. At the end, the whole theatre audience were on their feet for a standing ovation.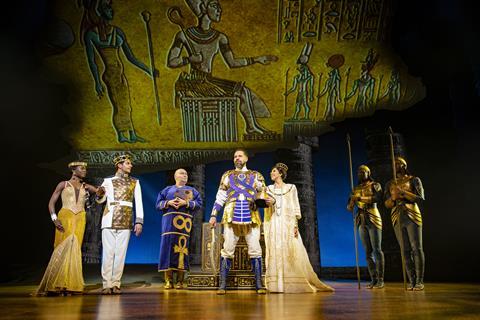 After the show, we travelled on to a hotel in the West End for a three-course dinner before leaving for home. It was a great way to see a show and miss the rush hour in both directions. I shall do a show like this again - as soon as we can.
Chris Behrendt, Milton Keynes U3A Outings Group: the Tutankhamun exhibition at the Saatchi Gallery and the National Army Museum
We started the day at the National Army Museum in Chelsea, an interesting place with static exhibitions as well as rolling displays. There were two temporary exhibitions at that time, one was showing soldiers and their tattoos, why they had had them done and their meaning; the other was Army Photography Prize Winners over several years. The museum also has a restaurant so people could get lunch before travelling to the Saatchi Gallery for the Treasures of the Golden Pharaoh exhibition.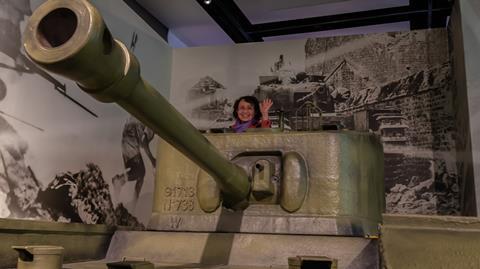 There was so much to take in and at times it was overwhelming, especially the amount of 'bling' being exhibited. As we got back on the coach people couldn't stop talking about it and one of the members, John Brown, took lots of photos that we were able to share with everyone at our next meeting.
Clive Roylance, Lordship Leisure Groups / Lordship Theatregoers: Singing in the Rain at The Mill at Sonning Theatre, Reading
We started with some lovely pre-dinner drinks in the quirky bar before making our way up to the buffet dinner whilst admiring the many photos of past productions featuring many famous faces.
The buffet was, as always, superb with a choice of a couple of meat dishes, always including their famous steak pie, a fish dish and a vegetarian dish as well as copious vegetables and a choice of salads with the appropriate dressings and sauces.
After being shown to our allotted table, where our theatre tickets were waiting for us, we enjoyed our main course before being offered a choice of desserts. Coffee and mints followed before we were invited to take our seats in the 200-capacity auditorium which has a tremendous rake which results in everyone having a great view.
As it was Singing' in the Rain the front row, who are almost on the stage, were supplied with plastic covers. We were in row C and felt just a slight sprinkle on our cheeks! The show itself was outstanding with all our favourite songs performed with the gusto and skill you'd expect from the West End. Not only did we, and the rest of our group, enjoy the show, we had a lovely meal in exceptional surroundings and the opportunity to chat to our friends.
Had a great day out that you would like to share? Let us know in the comments below…