We asked a number of group travel organisers to share some of their best days out so you can think about where you might go in the future.
1. Olivia Goodfellow, Enfield Over 50s Forum: our day trip to Whistable and Canterbury
The morning was spent in the delightful harbour town of Whitstable, and I chose a Sunday for this trip, as there is a craft market which sells wonderful items. The winding streets of this small town lead you through narrow alleyways and into many arty shops, galleries, boutiques, cafes and seafood eateries.
We were lucky that the weather was lovely and people simply did their own thing for three hours. I gave members suggestions for good eateries, taking into account budget and food preferences. I went to the Lobster Shack on the beach with a couple of friends and we had wonderful lobster rolls with salad and chips - why does food always taste so good eaten outside?
After lunch we all made the short coach drive to historic Canterbury and again split off to follow our own interests for a couple of hours. Many people visited the cathedral, but as I'd been there before, I went to a very interesting photography exhibition, detailing sensitively the lives and stories of a selection of Canterbury's homeless people.
My group met up later for a pre-booked boat trip to see the city from a different perspective. It was charming and we all had a lovely day in Kent, making new friends and reconnecting with old ones.
2. Anne Bartlett, The Friends of the Wilson Art Gallery and Museum, Cheltenham: Cliveden House and the village of Cookham, Berkshire
Although there are only a few rooms open for non-hotel residents to see at the National Trust's Cliveden House, our guides were excellent in telling us the history of the house, as well as the intriguing and sometimes scandalous stories of its previous owners - a Prince of Wales, two Dukes, an Earl and finally the Viscounts Astor; so we were well informed and curious before we set off for our tour.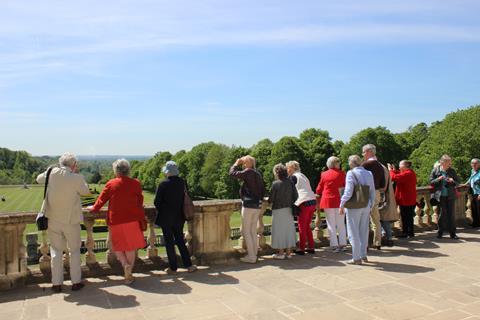 After lunch we spent some time enjoying the beautiful gardens and estate before taking a short drive to the artist, Stanley Spencer's beloved village of Cookham, on the banks of the River Thames.
On arrival, we split into two groups. One group had a guided walk around the very attractive village to discover the house where Spencer lived, plus the places and views that he incorporated into his paintings. The others enjoyed a guided tour of the Stanley Spencer Art Gallery to hear the back stories of some of the paintings and their links to the village. Halfway through, the groups swapped over.
The Wilson Art Gallery and Museum proudly owns and displays one of Spencer's paintings Village Life… so we were thrilled to learn so much more about him. We had a brilliant outing and were very well looked after at both venues.
3. Ian Wilde, Birmingham National Trust Association: Baddesley Clinton and the Forge Needle Museum
The large carpets of snowdrops, those harbingers of spring in the churchyard at the National Trust's Baddesley Clinton were a delight to see. The ancient church was well worth a visit, as happily it was open and after morning coffee in their restaurant it was off to Meadow Farm Lodge for an included lunch which was excellent.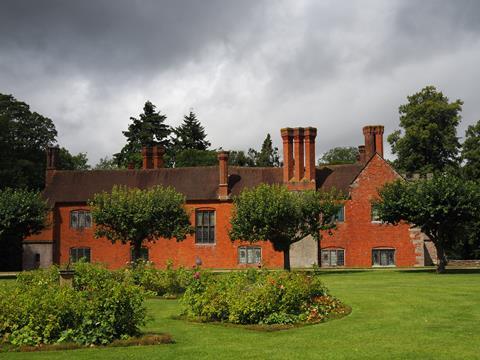 After lunch we drove the short distance for a visit to the Forge Mill Needle Museum near Redditch. The museum upstairs was most interesting; particularly attractive were the artistically framed displays of needles and fish-hooks. The visit concluded with tea and cakes, a fitting end to a wonderful dry but muddy day.
4. Sue Poole, Wooburn Outings: Weston-super-Mare's carnival
I had taken a different group to the carnival before and they all thought it was wonderful… the floats were as fantastic as on our previous visit and all very different. We did have a bit of a walk to get back to the coach, but it was very easy for everyone to find it.
The floats take about two hours to go by and, as there are a lot of places along the route from where you can watch the procession, it is impossible to tell people an exact time to be back on the coach, so it is important to have the driver back in good time so that anyone who returns early can sit in comfort while waiting for the rest of the passengers.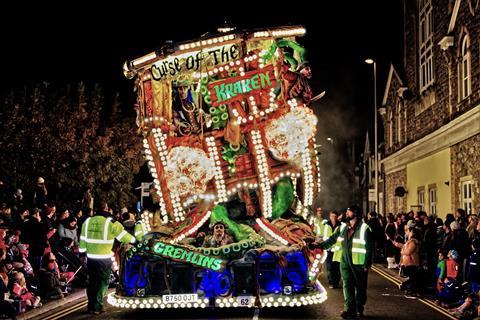 This trip is not suitable for people who have difficulty in standing for a long period, but for the majority it is an excellent day out – and very cheap as you just pay for the coach and coach parking. There is no entrance fee to the carnival, but I do encourage people to contribute generously while they are there – the proceeds go to local charities.
5. Barbara Tester, Day Explorers Group: Upton House and Banbury, Oxfordshire
We were lucky that it happened to be market day in Banbury enabling us to sample Banbury Cakes flavoured with Rum. The town had an interesting museum with a lot of social history which we could relate to. It was situated by the canal, so nice for a stroll too.
The afternoon was spent at Upton House, a short distance away. The property was built in 1927, although looks a lot older. We were able to visit the upper areas including the Art Deco bathroom which was certainly worth a look. It was a windy day, but we managed a walk around the garden including the kitchen garden which was reflected in the mirror pool.
We had a full coach and offered a free raffle for bottles of wine so the four winners might have regarded that as their highlight!