From stunning architecture, fascinating history and eclectic shopping, Norwich makes a great destination for groups.
Norwich, the City of Stories 2022, is a city with an abundance of choice. Beautiful architecture, history, wonderful shopping in independent and high street stores, attractions which are easy to reach on foot, superb arts and culture and delicious food and drink.
And there are plenty of hidden gems to look out for, as well as green spaces that make the perfect picnic-spot. Norwich is the only city in the country located in a National Park, The Broads, so open water and pretty places to walk can be enjoyed. Here are some city highlights for groups.
Food, drink and history tours

Cheryl Cade is a beer sommelier and Academy of Cheese Member, so with Cheryl leading the way you're sure to have a great time mixing history with beer, or beer with cheese or even crafting your own bespoke tour.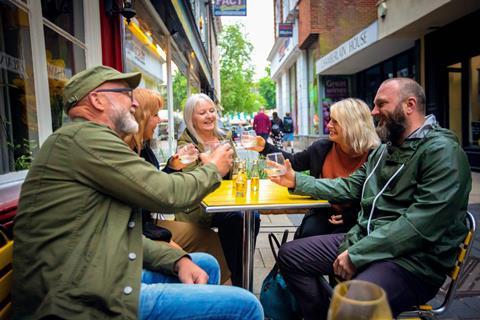 Norwich's Hidden Streets Tour
Discover a part of Norwich that is seldom seen at Norwich's Hidden Streets Tours. Hidden below Castle Meadow, between the market and the Norman Keep, you can discover the past of the City of Stories, with its trades, houses, and people. Join a tour led by a local storyteller, history enthusiast and performer, as you journey down two flights of stairs to explore the layers of architecture dating from the 15th century.
The Sainsbury Centre for Visual Arts
Take a short taxi ride to the Sainsbury Centre for Visual Arts which aside from its treasures is an incredible Norman Foster building to admire. One of the most important public university art galleries in Britain, it easily compares to galleries in capital cities worldwide.
See the permanent collection including works by Picasso, Degas, Modigilani, Lucie Rie and Epstein as well as temporary exhibitions. Highlights for 2022 include Pablo Picasso: The Legacy of Youth (13th March - 17th July) and Visions of Ancient Egypt Supported by Viking (3rd Sept - 1st Jan 2023), among others.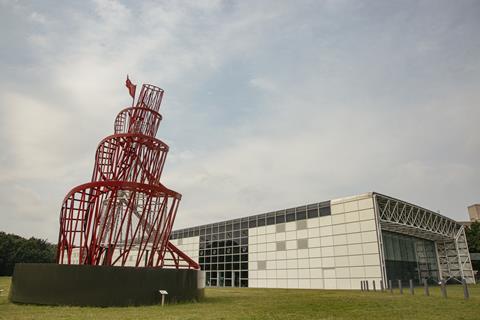 Norfolk & Norwich Festival celebrates 250 years

International arts at its very best are presented at this amazing festival (13th - 29th May) specialising in bringing world-class acts to Norwich and Norfolk and always offering something a little bit different. Venues range from large theatres, city pocket parks and the streets of Norwich to a vintage Spiegeltent and everything in between.
Norwich Castle Museum & Art Gallery

New exhibition, The World We Live In: Art and the Urban Environment (21st May - 4th September), explores the many facets of urban life from architecture, migration, commuting and crowds to noise and lights which have been a rich source of inspiration to artists. The exhibition brings together important works from the Arts Council Collection, the largest loan collection of modern and contemporary British art, to consider how city dwellers have engaged with their built-up surroundings.
GoGoDiscover 2022 - county-wide art trail

The GoGoDiscover county trail (27th June - 10th September) celebrates the Deep History Coast and Norfolk being home to the discovery of the largest and oldest mammoth ever found in Britain. In Norwich see T.riffic T.rex sculptures and a new colossal Steppe Mammoth. Whilst across Norfolk see Steppe Mammoth sculptures taking to plinths.
Paul Dickson Tours
Local historian, tour guide, author and publisher Paul Dickson offers private and bespoke walking tours across Norwich, the Boards and Norfolk. Themes include: Shardlake's Norwich; Norwich: A Black History; Norwich on the Dark Side; the Historic Pubs of Norwich; and Norwich - the City of Stories.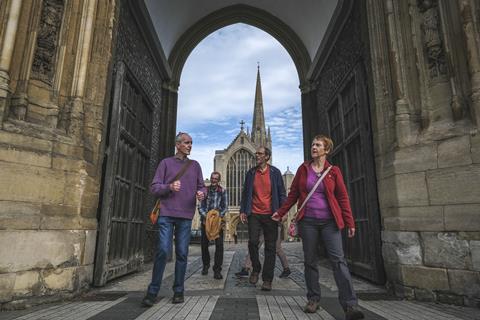 The English Whisky Company at St George's Distillery
In 2006 St Georges Distillery became England's first registered whisky distillery for over a century. Situated by the River Thet and using water from the aquifer beneath the distillery, English Whisky also uses locally grown barley making its product truly English. Enjoy a wealth of bookable experiences plus a great whisky shop and restaurant for lunch.
City centre hotels
The Maids Head Hotel located across Tombland from Norwich Cathedral is a four-star hotel with a restaurant and a great choice of rooms. Meanwhile The Assembly House is perfect for small groups and offers luxury, individually-designed bedrooms. This is also the place to enjoy a fabulous afternoon tea.