Remarkable architecture, lush garden estates, vast beach fronts and bird-filled marshes: how about thinking of a future group trip to Norfolk? It's got it all for the snap-happy individuals in your group.
1. Wymondham Abbey: this iconic Abbey is located between the open countryside of the Tiffey Valley and the many old buildings of the historic Norfolk market town of the same name. The abbey's architectural feats make for an interesting visit; keep an eye out for angels carved on the roof, two 18th century organs, and gold altar pieces inside. Coach parties and groups are welcomed, with guided tours available.
2. Cromer Pier: the traditional Victorian pier at Cromer was built in 1901, and its popularity hasn't waned – it was voted Pier of the Year in 2015. Here visitors will find the Pavilion Theatre, and the Cromer Lifeboat Station. The pier also sells plenty of seaside nibbles like candyfloss and fish and chips, and serves as a great spot for the traditional seaside pastime of catching crabs in the sea below.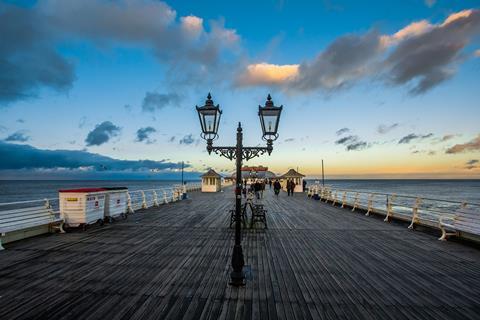 3. Holkham Hall: one of the highlights is the Green State Bedroom at Holkham Hall, where Queen Mary once slept during a stay. As picturesque inside as it is out, this stately home is an example of 16th century Palladian architecture, and is surrounded by rolling parkland. The hall is normally available to visit on Sundays, Mondays and Thursdays, and all other areas are open daily, including a café and gift shop, and six acres of walled garden.
4. Wells-next-the-sea: this is a traditional seaside town on the north Norfolk coast. Located in an Area of Outstanding Natural Beauty, the town offers visitors a scenic backdrop to pursuits including sightseeing, water sports, bird watching and country walks.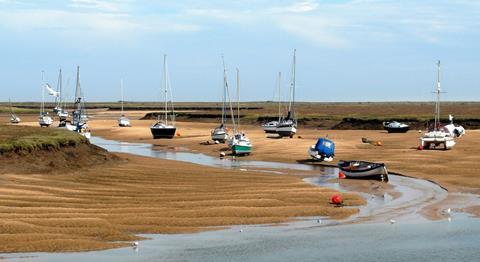 As well as a long beach bordered by pine woodland and a harbour dotted with small fishing boats, the town is a network of narrow streets, old alleys and yards, and boasts some impressive Georgian and Victorian architecture.
5. The Broads National Park: here we have a certified National Park made up of over 125 miles of navigable lock-free waterways formed by the flooding of peat workings. Visitors can explore the Norfolk Broads by boat or by foot; for those who choose the latter, there are over 300 kilometres of footpaths, which can take you on nature trails, circular walks and long distance hikes.
6. Norwich Cathedral: explore one of the finest complete Romanesque cathedrals in Europe, with the second tallest spire and largest monastic cloisters in England. It houses more than a thousand Medieval roof sculptures, and there is a licensed restaurant beside the cloisters, housed within a modern building that has won numerous design and architecture awards.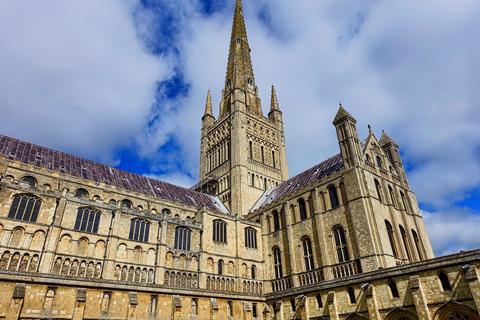 7. The Cathedral Quarter: groups can follow up a visit to Norwich Cathedral with a perusal of the city's cosmopolitan shops in the Norwich Cathedral Quarter. This area, located around the corner from the cathedral, provides a picturesque location for visitors to combine browsing in local shops with soaking up the historic atmosphere.
8. The Salthouse Marshes: the Salthouse Marshes are managed as a nature reserve by the Norfolk Wildlife Trust, and boast an attractive location for groups who enjoy walking, birdwatching and spotting wildlife. The marshes are an area of small pools and extensive grazing land that provide close views of waders and wildfowl, as well as barn owls and shore larks. The marshes are open all year round, and walking groups can pick and choose to walk it on parts of the coastal path, which runs 45 miles from Hunstanton to Cromer.
For more information and ideas about future trips, visit www.visitnorfolk.co.uk