David Wood, trade and industry manager for Tourism Ireland says that, wherever you choose to visit next, the island of Ireland really does have it all.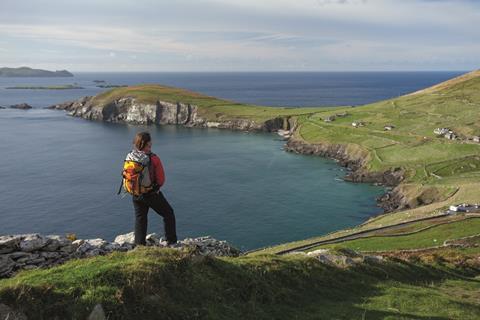 With the reopening of tourism to visitors from Great Britain during 2021, Tourism Ireland and the tourism industry across the island of Ireland are thrilled to be welcoming visitors, groups and tours back for the world-renowned holiday experience which we know our guests enjoy returning for time and time again.
In 2019, we welcomed a record 11.3 million overseas visitors to the island of Ireland, with 42% of these coming from Great Britain. This makes the GB market our number one for visitors, holidaymakers and bed nights and so we are delighted to be welcoming back both our returning and new tourism partners and clients. We look forward to rebuilding important business and memorable experiences together over the months and years ahead.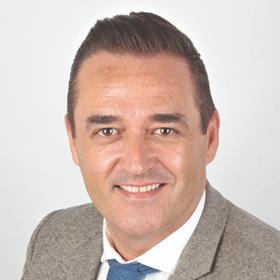 The health and safety of all our visitors will continue to be our priority, ensuring holidaymakers remain protected alongside a very warm Irish welcome and a great holiday experience. In the Republic of Ireland, the Covid-19 Safety Charter has been designed to reassure visitors that Government-approved hygiene and safety procedures are in place. Meanwhile in Northern Ireland, the tourism and hospitality industry has adopted the 'We're Good to Go' mark so you and your valued clients can enjoy a visit with total confidence where they see this logo.
The continuation of the Common Travel Area means that British and Irish citizens can travel between the two islands without a passport or visa restrictions, subject to ID requirements from the travel provider. Visitors can also continue to enjoy travel between Northern Ireland and the Republic of Ireland in either direction (subject to the latest public health guidance) so there really is no better time to rediscover the island of Ireland.
Wherever you choose to visit next, the island of Ireland really does have it all. From the stunning world-renowned coastal touring route of the Wild Atlantic Way, to the magnificent splendour of Ireland's Hidden Heartlands – and don't miss over 5,000 years of fascinating history in Ireland's Ancient East. Dublin has been named the seventh best city in the world to visit in 2022 by Lonely Planet and with 2022 also marking 100 years since the publication of James Joyce's Ulysses, visitors can follow in the footsteps of Leopold Bloom to see the city's architectural and cultural delights. And no visit would be complete without exploring Northern Ireland where visitors can immerse in truly captivating and unforgettable experiences that Embrace a Giant Spirit and create holiday memories of a lifetime.
We cannot wait to roll out the green carpet to welcome you back and look forward to seeing you again soon!
For more information visit www.trade.ireland.com.
This comment is from the 2022 edition of Who's Who in Group Leisure. To access the digital edition click here.
Introducing Who's Who… the No.1 group travel directory
1

2

3

4

5

Currently reading

Tourism Ireland Comment: the island of Ireland is open