David Wood from Tourism Ireland says there is a plethora of reasons why Ireland should be on your radar for 2023. And it's hard to argue otherwise.
Tourism Ireland would like to extend a thank you to the coach and group travel sector for their ongoing support as the industry continues its recovery. Coach and group travel will remain a key focus for Tourism Ireland in Great Britain and we look forward to working together with our valued tourism partners to promote holidays to the island of Ireland in 2023 and beyond.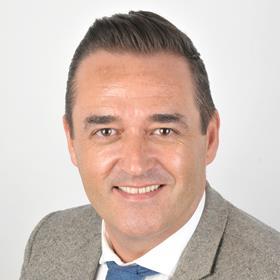 We are pleased to say that recovery in overseas tourism to Ireland has been quicker than expected, with 2022 finishing at approximately 75% of 2019 business and we will continue to support our trade and industry partners to ensure this positive momentum continues.
Great Britain remains an incredibly important market for tourism to the island of Ireland, delivering 42% of all overseas tourism and around 25% of all overseas tourism revenue. Britain is also our most important market in terms of visitor numbers and bed nights, and we will continue to maximise opportunities that this strong position affords us as we look forward to the coming months and years ahead.
There is a plethora of reasons why Ireland should be on your radar for 2023. We are ready to roll out the green carpet and extend our world renowned warm welcome and we look forward to inspiring you and your clients with the rugged, untouched beauty of the Wild Atlantic Way (pictured top), the intriguing history of Ireland's Ancient East, the natural splendour of Ireland's Hidden Heartlands, the vibrant culture in and around Dublin and all of the giant experiences on offer across Northern Ireland.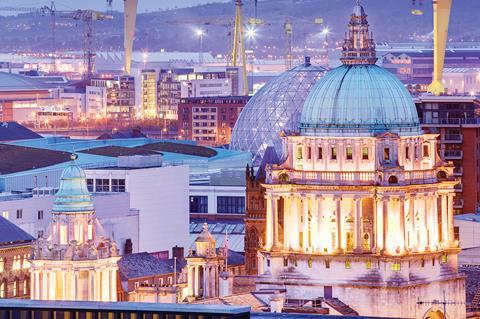 Uncover coastal villages, scenic beaches and seafood delights along the recently launched Dublin Coastal Trail, enjoy a bird's eye view of the spectacular Wicklow countryside with the brand new and sustainably minded Beyond the Trees Avondale treetop walk, learn why Belfast has been named a UNESCO City of Music by embarking on the Belfast Trad Trail and be sure to pay a visit to Northern Ireland's latest world class attraction, Game of Thrones Studio Tour.
What's more, the continuation of the Common Travel Area (CTA) means British and Irish citizens can travel between the two islands without a passport or visa restrictions, subject to ID requirements from the travel provider. Visitors can also continue to enjoy travel between Northern Ireland and the Republic of Ireland in either direction and they can rest assured that travel will remain straightforward and hassle free.
We look forward to welcoming you and your clients to the island of Ireland soon!
David Wood,
Trade, Industry and Business Tourism Manager, Tourism Ireland
For more information visit: www.trade.ireland.com.
This comment is from the 2023 edition of Who's Who in Group Leisure. Posted to thousands of our readers it is also available online for everyone by clicking here.
Introducing Who's Who… the No.1 group travel directory
1

2

3

4

5

6

Currently reading

WWGL 2023 Tourism Ireland Comment: Expect a warm Irish welcome