Woburn Abbey and Bletchley Park are teeming with stories of both splendour and tragedy, says Laura Sexton after the latest Reader Club trip.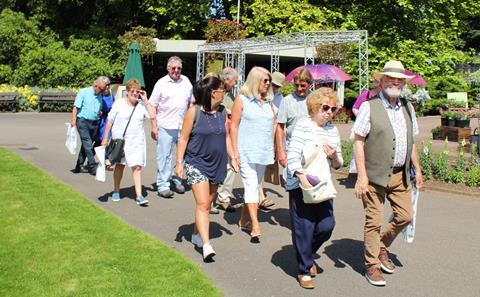 If you live close to Bedfordshire and Buckinghamshire, it may be easy to forget just how beautiful the countryside is and how much history there is to behold when visiting. Myself and around 40 group organisers soon discovered hidden stories and incredible views when visiting Woburn Abbey and Bletchley Park on Group Leisure & Travel's latest Reader Club trip and found out that there is so much more to these counties.
Outstanding nature
Usually a two-mile-long driveway to get to an attraction might seem a little excessive, however the entrance journey up to Woburn Abbey, in Bedfordshire, couldn't have been more pleasant, with hundreds of free roaming deer across the 3,000 acre estate. Woburn Abbey has been home to the Russell family since the 17th century and home to the Dukes of Bedford since the 1620s.
A garden tour was first on our agenda at Woburn Abbey, which was greatly welcomed as it meant we could soak up the sun on the hot day that we'd been blessed with. For those with a particular interest in gardens and horticulture, the tours offer a great insight into the type of plants at Woburn. The different landscapes featured including the works of Humphry Repton and Capability Brown, and the stories behind their designs.
"I would consider bringing my group and spending one day on each of the attractions. Overall I really enjoyed the day."

Dial Sharma, Acton Asian Association
Our enthusiastic and knowledgeable guide, Andrew, took us to The Chinese Dairy, which was built in 1787 by Henry Holland and was restored in 2009. Here, Andrew told us many tales such as the two-stone dog statues, who have three tails between them due to one being lost and then later discovered after a new one had already been made. We also went into the Camellia House, a greenhouse which was added to Woburn in 1822. Andrew mused that there have been three proposals take place there in recent years, but only two of which he knows the answer was yes"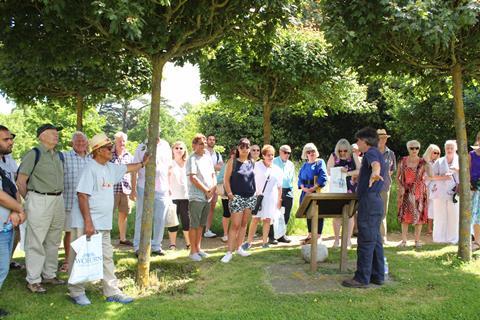 The Dukes of Bedford
After our walk around the gardens we were all delighted to enter Woburn Abbey itself for a guided tour of the luxurious rooms and galleries. Woburn, like many stately homes, is of course stunning, but the highlight for me was its paintings. Even if you are not the most avid art fan, there is some charming about the work at Woburn, from familiar paintings of Tudor monarchs to a huge picture depicting ships at war. Our guide Linda was also on hand to answer our questions and tell us information to go with each room. Learning about the Dukes, Duchesses and the wealthy who lived at Woburn, one of whom met an untimely death only for it him be pardoned a few years too late, gave the visit context and we all walked away feeling we'd learnt something new.
We then enjoyed a deserved lunch in the Duchess' Tea Room, named after Duchess Anna Maria who popularised afternoon tea in the 1840s. Although not ideal on a scorching hot day, the tomato and basil soup was enjoyed thoroughly throughout the group and the accompanying sandwiches replenished us all for our next attraction visit.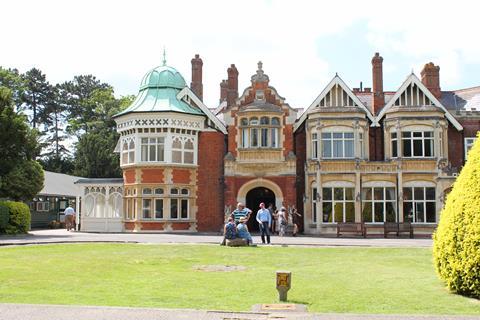 The Enigma code
Bletchley Park, in Buckinghamshire, is the location where the British cracked the Enigma code of the Germans during World War Two with the help of Alan Turing, who developed the first computer system in order to do so.
We were given a tour around the exterior from a guide named Neil who was really engaging. Pointing towards the exit gates, Neil told us a story from the war whereby two soldiers approached and then walked away and when asked why, they had said it was because they thought it was some kind of psychiatric hospital after seeing people walking around in dressing gowns and pyjamas. In actual fact, it was just the people working on the code who stayed there day in and day out who were seen passing from hut to hut in their nightwear.
"I have been to Bletchley before but not Woburn so that was very interesting."

Jacqueline Towler, group travel organiser, U3A
Walking around the park, we also came across the cottage which Turing had lived in during his time at Bletchley, the Bletchley Park mansion, and various war vehicles such as an old ambulance which is on display.
The geniuses behind it all
The work that went on at Bletchley, we were told, was top secret with workers unable to tell even their family what they did. In the 1970s a book was written about what went on which is why we know about the amazing things that went on there, today.
The highlight when visiting Bletchley Park was getting to go inside the huts, including hut 8 which features Turing's office, complete with his desk and some of his calculations. To be able to enter a location which holds so much scientific discovery as well as such a tragic story, was overwhelmingly incredible. There are also interactive games dotted around the huts which give you an idea of the intelligent minds of the people working there.
"The guided tours were good and gave a lot of information, especially at Bletchley."

Richard Callaghan, Kempston Gardeners Association
The museum is where you'll find parts of the original computer used during World War Two by the codebreakers, along with some Enigma machines which you can have a go at. I suggest spelling out your name and seeing what Enigma code you get. At the museum you can learn more about the history and the science behind the machines as well as view wartime artefacts and a mock-up of a wartime living room with vintage furnishings.
After a hot day of exploring both wonderful attractions, we were able to leave having taken away with us a little piece of history. Guided tours are available at both sites and are recommended to get the best out of a visit.