We joined group travel organisers for a two-day trip taking in some of the many highlights in Salisbury and the surrounding area.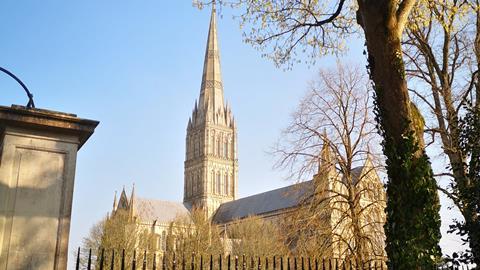 "I had no idea there was so much to see and do in Salisbury and the surrounding area", remarked one of our group as we made our way around just some of the attractions in the city's Cathedral Close on a beautiful spring day. It set the tone for our two-day familiarisation trip showcasing just some of the many highlights on offer in the wonderful county of Wiltshire.
Set against a clear blue sky and adorned in sunshine, the magnificent 13th century Salisbury Cathedral is certainly a sight to behold. Not only is it one of the finest examples of early English Gothic architecture, the cathedral also has the tallest spire in Britain, the world's oldest clock and one of only four original Magna Carta manuscripts.
"I would never have dreamt of going to Salisbury, I really enjoyed it, there's so much to see and do."

Penny Hodgson, Shamley Green Gardening Club.
Our guides including Tricia Glass gave us a taster of the highlights, including what's known as a 'West Window Whizz' offering a stunning view of the architecture inside. She told us: "It never ceases to amaze me that 800 years ago when they built the cathedral, people would have been in awe of it and still today, people are always amazed."
Uncovering the intriguing history of Salisbury
After a spot of lunch in the Grade II listed Ox Row Inn, overlooking Salisbury's delightful Market Square (which happened to have a fantastic French market on), it was time for a tour of the city. Our Blue Badge guide Lorna Matthews-Keel gave a fascinating insight into its history, 17th century architecture and Guildhall; some of our group even got behind the dock and in the judge's seat of the old courtroom (disclaimer; no crimes were committed).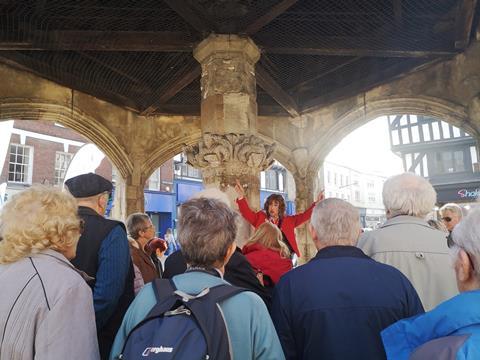 Quintessentially English, there are also many intriguing stories about Salisbury, not least why there's a mummified hand in the former bread oven at the 14th century Haunch of Venison pub in the city centre. Lorna also took us to the stunning Parish Church of St Thomas where she told our group about the magnificent Doom of Painting.
"The choice of the Rose & Crown hotel was a great venue to walk around Salisbury and the setting by the river with the view of the Cathedral was just perfect. We will definitely be returning to Salisbury next year with a group."

Gordon & Gayle Hadden, B&B Group Leisure.
During the afternoon we were given a special look around Arundells, the home of former Prime Minister Sir Edward Heath which has been left much as it was when he lived there. Exploring the beautiful house and Sir Edward's remarkable collections, readers were given anecdotes by the very helpful stewards, including some about Sir Edward's notable dinner guests (Bob Geldof and Princess Margaret to name a few).
Surrounded by a picturesque two-acre walled garden and with views of the cathedral, it's no wonder Sir Edward loved the house so much, as one member of our group commented: "it's certainly more tranquil than what Theresa May is experiencing in Downing Street at the moment."
To round off a fantastic day, we headed to the Old Mill Hotel in Salisbury for dinner. The oldest surviving paper mill in the country offers good food and great service, just make sure you watch where you walk if it's dark outside as it's quite literally on the mill!
We stayed at: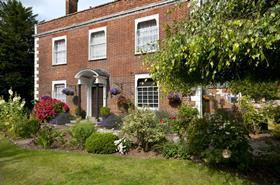 4* Milford Hall Hotel: Just minutes away from the historic market square of Salisbury is this 4-star hotel also boasts a boutique spa.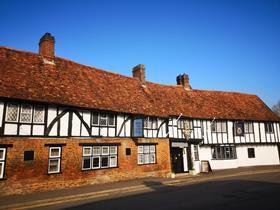 For more information visit www.milfordhallhotel.com
4* Legacy Rose & Crown Hotel: The original 13th century coaching inn is located in the city of Salisbury with stunning views across the River Avon. Visit www.legacy-hotels.co.uk/hotels/rose-crown-hotel-salisbury-wiltshire
Behind-the-scenes at Longleat
The second day of our trip provided even more blue skies and after breakfast we made our way through more lovely Wiltshire countryside. Destination; Longleat, open for its first day of the 2019 season. The drive up to Longleat House is an attraction in itself; the 900 acres of 'Capability' Brown landscaped grounds looked particularly splendid in the spring sunshine.
"The itinerary was a good balance of worthwhile places to see without packing in too much. Not only did we find the visit useful and informative, but we enjoyed our time there very much."

Clive & Susan Roylance, Lordship Leisure Groups.
Starting in the Great Hall, our group experienced a taster of a 'behind the scenes' tour of the grand country house, the first to open to the public in England, coincidentally 70 years ago on 1st April. Our tour guide Pauline shared an insight into some of the 44,000 books in the Library, telling us "one of the books I once took out to clean had scorch marks on the pages and I realised it had actually been through the Great Fire of London".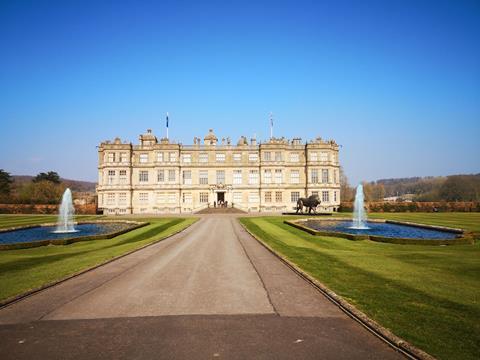 "The fact that you can do a tour of Longleat House is great – our group would love that."

Amanda Barns, Churchdown U3A
Back out into the sunshine and over to the new Koala Creek at Longleat Safari; we were fortunate enough to be among the first visitors to see the estate's newest attraction and the very cute koalas in their new home – a real treat for the group - cue plenty of photographs and selfies.
Beautiful Bowood
Our final stop of the trip was Bowood House & Gardens, the journey there providing even more picturesque scenery. After enjoying lunch in the Stables Restaurant we were given a tour of just some of the 2,000 acres of 'Capability' Brown Grade 1 listed park; our guide Jane pointing out some of the sights including where the iconic duelling scene in Poldark was filmed.
"What a super trip! It has opened my eyes up to what there is to do in Wiltshire."

Ian Wilde, Birmingham National Trust Association.
Home to the Lansdowne family since 1754, Bowood House is steeped in history which is brought to life by its fantastic guides. And there are some unexpected items and rooms to explore too, including where oxygen was first discovered and Queen Victoria's wedding chair.
As the sun set across Wiltshire, we rounded off a fantastic Reader Club trip with many GTOs already vowing to return with their groups. I too will be coming back for more.
"It was fantastic to welcome the group travel organisers to Wiltshire – showing them just some of the many highlights on offer in our wonderful county. Some of them are already looking forward to returning back with their group after the familiarisation visit which is great to hear; we're always open to arranging fam visits so I'd encourage GTOs to contact us if it's something they're interested in."

Florence Wallace, Visit Wiltshire.
Tour tips:
Salisbury Cathedral: New for 2019, groups can book on to a Stained Glass or Cathedral Close tour as well as choose from several other specialist tours including the Medieval Graffiti or Stonemasonry Works Yard Tours.
Longleat: Groups can book on to the 'Behind the scenes' tour of Longleat House taking you to places the general public can't go and uncovering a fascinating world of history and art behind closed doors. There's also a Scandalous History tour on offer – including controversial stories and scandalous goings-on.
Bowood House & Gardens: Take your group through the hidden door into the 'secret gardens' on Lord and Lady Lansdowne's Private Walled Garden Tour where you'll explore the various gardens and see the flowers in bloom.
For more information on what Wiltshire has to offer groups visit www.visitwiltshire.co.uk