Star Clippers has revealed a series of themed cruises throughout 2020 to help its passengers master a skill while relaxing on voyages to the Mediterranean, South East Asia and the Caribbean.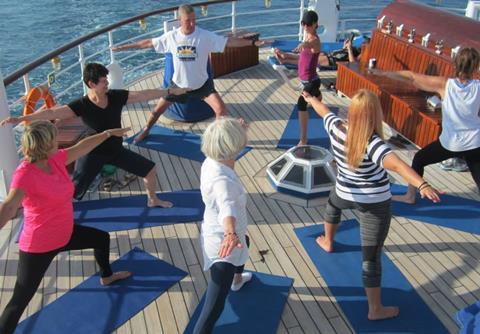 The cruises will take place on board its three striking tall ships, Royal Clipper, Star Clipper and Star Flyer, with activities and sessions including yoga, photography, chef masterclasses and even a life coach to help improve mental wellbeing.
Fay McCormack, general manager for Star Clippers UK said: "There is always something of interest happening on board Star Clippers' tall ships, from climbing the rigging to learning navigational skills, taking part in complimentary water sports, to morning gym.
"Having the speakers, fitness and yoga practitioners on board enhances the experience of a tall ship sailing even more, offering guests the opportunity to relax, improve mind and body or hone up skills."
Depending on the sailing and availability, Star Clippers is usually able to offer groups of 15 and above special rates.
This includes one free berth for every 15 passengers booked, as well as on board extras such as a complimentary one-hour cocktail party (usually with house wines). The operator is also able to offer pre-purchased group drink packages as an optional extra.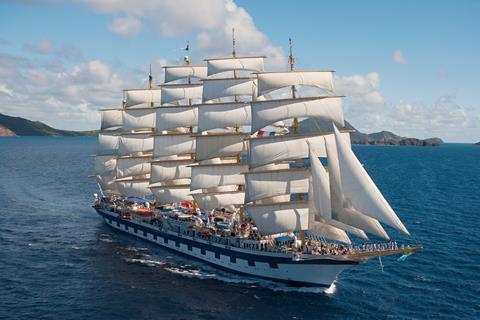 Key dates and sailings for groups
27th June - Indonesia (Bali round-trip) with photographer Julie Anne Quarry aboard Star Clipper
3rd October - Western Mediterranean (Cannes round-trip) with chef Armando Bisceglia aboard Royal Clipper.
3rd October - Thailand (Singapore-Ko Samui) with yoga and meditation instructor Catherine Derrow aboard Star Clipper
30th October - Eastern Mediterranean (Athens - Malta) with yoga instructor Shannon Carlin aboard Star Flyer.
4th November - Western Mediterranean (Malta - Malaga) with life coach Kimberly Rich aboard Star Flyer.
More about the ships
The cruise operator has three fully-crewed ships and a new one currently being built, with each vessel able to drop anchor in smaller harbours and ports which are often untouched by larger cruise ships.
All three ships have teak decks, swimming pools, informal dining, an on-deck tropical bar and a piano bar.