The Agatha Christie play, Witness for the Prosecution, has extended its run at London County Hall until 2020, with more tickets now released.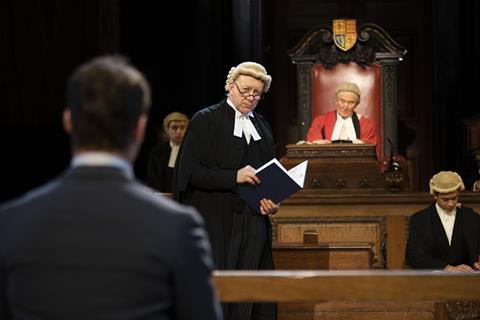 The extension sees the show enter its third year in London at its authentic courtroom setting at London County Hall.
Tickets for the new booking period, which sees the show run up to 29th March 2020, are now on sale.
New cast members will also join the company from 28th May. They include Carolin Stolz (Shetland, Emmerdale) playing Romaine Vole, and Lewis Cope (Billy Elliot) as the accused Leonard Vole.
Simon Dutton (The Saint) will join as Sir Wilfrid Robarts, Giles Taylor (This House, Wolf Hall/ Bring Up The Bodies) as Mr Myers QC and Michael Cochrane (The Archers) will play Mr Justice Wainwright.
Witness for the Prosecution: what's the story?
The show, directed by Lucy Bailey (Switzerland, Love From A Stranger, The Graduate), places the audience in the thick of the action, with some watching from the jury box, as this tale of justice, passion and betrayal unfolds around them.
Leonard Vole is accused of murdering a widow to inherit her wealth. The stakes are high. Will Leonard survive the shocking witness testimony? Will he be able to convince the jury of his innocence and escape the hangman's noose?
Want to find out more about what to expect from the show? Group Leisure & Travel went along to see it and you can read the review here
Group information
Group tickets for the show are available for those with eight plus or 20 or more members. Further details can be found on the website.
For more information, visit www.witnesscountyhall.com.