Waddesdon Manor in Buckinghamshire has announced new group options including special garden tours, wine packages and cream tea treats.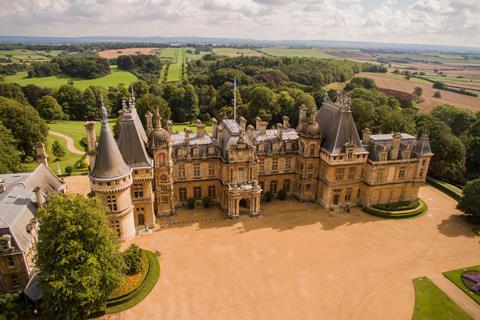 Known as the country home of the famous Rothschild family, visitors to Waddesdon can take in the richly decorated interiors of the house and enjoy beautiful landscaped gardens.
Highlights for group visits to Waddesdon in 2023
The new packages include Wine at Waddesdon which offers groups the chance to see one of the largest collections of Château Lafite Rothschild wines outside of France.
You will be taken on a tour of the cellars and guided through tastings of eight Rothschild and guest wines while marvelling at wine-inspired works of art and enjoying sharing deli boards.
If you would like to find out more about the Manor itself, which houses one of the finest collections of French 18th century decorative arts in the world, the Discover the Manor package features a hot drink and cake on arrival before a guided tour of the property.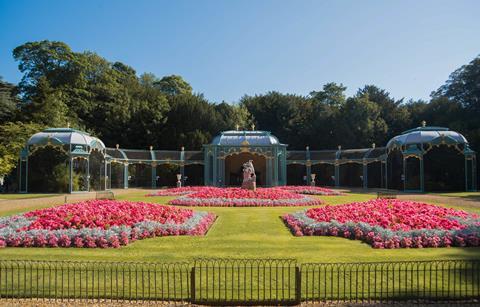 Then you will head to the Manor Restaurant for an afternoon tea made by the in-house team of chefs. Finally, take in the landscaped gardens, Parterre and Aviary as you explore the grounds in your own time.
Exciting art exhibitions
Alice's Wonderlands (March-October 2023): 2022 was the centenary of Alice de Rothschild's death, and Waddesdon will continue to celebrate her life, collections and legacy in 2023 with a series of displays that highlight her key role in its history.
As the sister of Ferdinand de Rothschild (1839-1898), who built the Manor, she inherited Waddesdon after his death and began to put her own stamp upon the house and grounds as its new chatelaine.
A passionate and expert gardener and great collector of Renaissance and 18th century art, Alice's influence has often been overshadowed by that of her brother. But not anymore.
Catherine Goodman: Do You Remember Me? (May-October 2023): artist Catherine Goodman, founding artistic director of the Royal Drawing School, has been visiting Corfu for 12 years. She returns to the same, isolated point of the island each time, where a grove of ancient olive trees is framed by the blue sea and sky, to draw what she sees.
This major exhibition at Waddesdon will showcase a selection of her new Corfu paintings, drawings, collages and works on paper, plus a film of Catherine working in the Corfu olive grove made by photographer Tom Hatton.
Both of the displays will be included in the House & Grounds packages for groups.
Visit the working garden
Groups also have the opportunity to discover Eythrope, the Rothschild family's private walled garden, with a guided tour.
Eythrope is a productive garden, supplying vegetables, fruit, herbs and cut flowers for the Rothschild family as well as Waddesdon's restaurants, hotel and artisan food market.
A working garden on this scale is said to be rare in the 21st century and Eythrope is known in the horticultural world for the excellence of the gardening and as a haven for traditional techniques that might otherwise be lost.
There are a range of benefits for groups visiting Waddesdon including discounted rates for groups of 15+ as well as free admission for coach drivers and group leaders.
For more information visit the dedicated groups page.