The popular Seminar Theatre programme at the annual exhibition has added well known wine expert and television presenter Oz Clarke OBE to its 2021 line-up at the Marshall Arena in Milton Keynes on 7th October.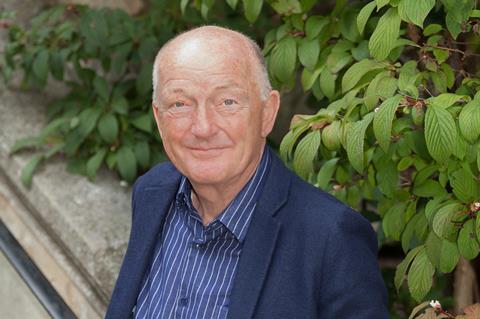 He is one of the world's leading wine experts, whose formidable reputation is based on his extensive wine knowledge and accessible, no-nonsense approach. He is also a well-known TV presenter and personality and is currently on our screens as the drinks presenter for James Martin's Saturday Morning on ITV, and has presented on Channel 5's Secrets of the National Trust since 2017.
Oz will share some of his favourite food and winery tours and places to visit in the UK and in nearby Europe with visitors. Expect to hear some interesting insights into some of this country's hidden gems too.
Visitors to the Group Leisure & Travel Show can now look forward to listening to a talk from Oz who joins a Seminar Theatre programme that also includes travel expert Simon Calder, as well as Paul Martin, best known for presenting popular programme Flog It! on the BBC.
Oz has stepped in after fellow wine expert, Jilly Goolden, was no longer able to attend.
Visiting the show is free and the Seminar Theatre is open to everyone.
The GLT Show is the best event for people who organise group trips and holidays and are looking for ideas, offers and advice. Visitors can meet a range of exhibitors including attractions, hotels, cruise lines, tour operators, coach companies, tourist boards and much more.
How to register to gain free entry…
It's easy – simply complete the form at grouptravelshow.com/register.
The 2021 Group Leisure & Travel Show takes place on Thursday 7th October between 10am and 4pm at the Marshall Arena, Stadium MK, Milton Keynes.
More about Oz Clarke
Oz Clarke's tasting skills have won him an international following and he is acknowledged as having one of the finest palates of anyone writing about wine today. He brings a refreshingly unorthodox wit and directness to the subject and has won all the major wine writing awards both in the UK and the USA many times over.
He presented the iconic BBC series Food and Drink between 1982 and 2002. Oz went on to present with James May between 2006-2009 two series of Oz and James' Big Wine Adventure, the sequel Oz and James Drink to Britain, and two series with Hugh Dennis between 2009 and 2011 called Oz and Hugh Raise the Bar and Oz and Hugh Drink to Christmas.
Oz has also made numerous guest TV appearances including on James May's Toy Stories, The One Show, and Celebrity Antiques Road Trip.
His best-selling books include annual guides Pocket Wine Book and 250 Best Wines Wine Buying Guide.
Oz's other awards include the Lanson Special Millennium Award 1999 for outstanding contribution to wine communication and education, IWSC 'International Drinks Communicator of the Year Award 2006', and Lifetime Achievement Award at the Drinks Retailing Awards 2015. In 2010 Oz received the honour Officier de l'Ordre du Mérite Agricole from the French government for services to French agriculture.
Sharon Yandell, GLT Show organiser said: "We are delighted to be able to confirm that Oz Clarke will be with us in Milton Keynes on 7th October. I'm sure visitors will find his talk interesting and entertaining. It is set to be a great day full of ideas, offers and enjoyment."
Reasons to visit the Group Leisure & Travel Show 2021 on Thursday 7th October:
A range of exhibitors ready to help and inspire group organisers
A brilliant line-up in the Seminar Theatre
Free entry
Free bacon butty breakfast (including tea and coffee) before 11am*
Free light lunch (including tea and coffee) between 12.30pm and 2pm*
Free coach travel from selected routes (click here for more info)
Free shuttle bus service between MK Central train station and the Marshall Arena
Free parking right next to the Arena
For everything you need to know click to grouptravelshow.com
To make a visitor or exhibitor enquiry telephone 01908 613323.
*Subject to availability. Lunch vouchers are non-transferable and will be subject to availability.
For Show T&Cs see grouptravelshow.com.