The Wildlife Photographer of the Year exhibition, developed and produced by the Natural History Museum, will return to the Beverley Art Gallery this summer.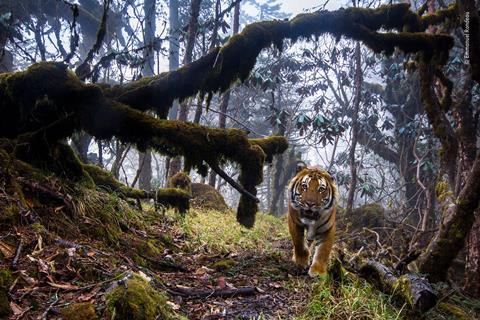 The Beverley Art Gallery in the Treasure House will host the exhibition from 22nd June to 14th September.
Featuring the winning photos of the 54th competition, which was held in 2018, the exhibition includes entries from professional, amateur and young photographers. Visitors will be able to see 100 acclaimed photographs from all the competition categories, featuring a huge variety of inspiring images.
Chosen from over 45,000 entries by expert judges, the images were selected for their creativity, originality and technical excellence.
The winning images are currently on display at London's Natural History Museum until 30th June 2019. The exhibition is also being run simultaneously as a tour, with the prints going on display in venues in Brighton, Gloucester, Coventry and Wolverhampton, as well as in Beverley at different times throughout 2019.
Councillor Richard Burton, portfolio holder for leisure, tourism and culture, said: "I am absolutely delighted that we have managed to secure the return of this exhibition once again for 2019, working with our partners at the Natural History Museum, and featuring all the new winning photographs from the 2018 international competition, which will be on show in Beverley for the first time."
Sir Michael Dixon, directory of the Natural History Museum, added: "Wildlife Photographer of the Year is one of our most successful touring exhibitions, enjoyed by millions of people all over the world. The awarded images shine a spotlight on nature photography as a work of art, whilst raising questions about our crucial role in shaping a sustainable future."
About the Beverley Art Gallery
The Beverley Art Gallery can be found in the adjoining Edwardian exhibition spaces to the East Riding Treasure House in Beverley, a heritage centre that houses a museum, library and archive facilities under one roof.
Originally opened in 1910, the Beverley Art Gallery has two exhibition spaces, one of which houses the permanent collections, while the other hosts a diverse range of temporary exhibitions and a programme of events and lectures throughout the year.
Groups can book talks with the Art Gallery Curator, giving an overview of the works on displays. Behind the scenes tours of works in storage can also be booked by pre-arrangement.
For more information, visit www.museums.eastriding.gov.uk.