Thriller Live, the West End concert show, is extending its run to April 2020 with a new booking period announced.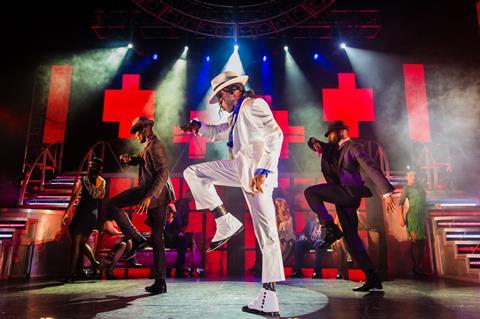 The show, which features the popular music of Michael Jackson and The Jackson Five, had previously been booking until September this year but now will be entertaining audiences until April 2020.
Thriller Live is described as a non-stop concert featuring all of the greatest hits from a career spanning the Jackson 5 to Thriller, the world's best-selling album with more than 105 million copies sold to date.
Originally scheduled from January to May 2009, Thriller Live's run has been extended over 20 times since and it continues to draw theatre going audiences and pop fans to the Lyric Theatre.
Jackie, Marlon and Tito Jackson commented on the extension: "Thriller Live is such a cool celebration of Michael's music and the music of the Jackson Five we made together. We loved the show when we saw it, and fans in the audience were 'thrilled' with the performances.
"It's great they've extended their run so more fans can have an opportunity to dance to Michael's music, the Jackson Five music, and to have a great night out."
More about the show
Thriller Live has no script or story, it is instead a celebration of the Jacksons' music legacy, bringing to life on stage high-energy dancing and the sound of many of pop's greatest hits.
The show changes each year with new numbers added, and features specially created video footage and effects and choreography by the show's director.
The performance on 7th April was the 4,625th West End showing meaning Thriller Live has now overtaken Miss Saigon, which premièred at the Theatre Royal, Drury Lane on 20th September 1989, to become the 13th longest running West End musical of all time.
The show is also touring this year with dates available on the official Thriller Live website.
For more information, visit www.thrillerlive.com.