The musical announced its extension news ahead of its first West End preview.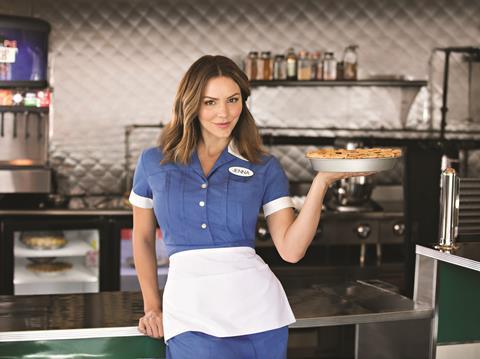 The show, which has already proved a hit on Broadway, will now be taking London bookings until 19th October, due to popular demand in tickets.
Waitress is now previewing at the Adelphi Theatre where it will have its official opening night on 7th March.
The production has also announced that a limited number of day seats will be available to purchase in person from the theatre box office subject to availability.
About the show
Meet Jenna, a waitress and expert pie-maker who dreams of a way out of her small town and rocky marriage. Pouring her heart into her pies, she crafts desserts that mirror her topsy-turvy life such as "The Key (Lime) to Happiness Pie" and "Betrayed By My Eggs Pie." When a baking contest in a nearby county — and a satisfying run-in with someone new — shows Jenna a chance at a fresh start, she must find the courage to seize it. Change is on the menu, as long as Jenna can write her own perfectly personal recipe for happiness.
The musical is based on the 2007 motion picture by Adrienne Shelly and has music and lyrics by six-time Grammy Award-nominee Sara Bareilles (Love Song, Brave).
Currently playing its third year on Broadway, Waitress brings with it an all-female lead creative team – a West End musical first.
Waitress stars Katharine McPhee (Smash) as Jenna, Emmy-nominee Jack McBrayer (30 Rock) as Ogie, Marisha Wallace as Becky, Laura Baldwin as Dawn, Peter Hannah as Earl, David Hunter as Dr. Pomatter and Shaun Prendergast as Old Joe.
Groups can visit the website for details on group tickets, which are available for those with 15 or more people.
For more information, visit www.waitressthemusical.co.uk.