Your group can explore the Oxfordshire palace like never before with a series of new virtual tours, guides and activities.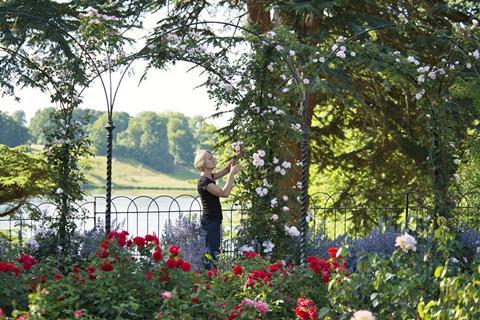 The UNESCO World Heritage site has launched a programme of free online resources for people as part of its #Stayconnected initiative.
Members of your group can join Blenheim's head gardener on a video tour inside the estate's private walled garden and greenhouses, as well as pick up her spring gardening tips.
There's a chance to peep inside the lambing sheds via a 360-degree camera and meet head shepherd Charles Gerring, who is working around the clock looking after more than 3,000 new arrivals.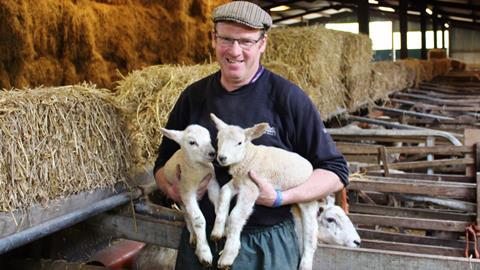 Herdsman Richard Tustian is giving regular updates and sharing images of Blenheim's wild white cattle, which live in the ancient oak woodland and are also currently giving birth to calves.
The estate's head forester explains how he cares for saplings grown from acorns collected from Blenheim ancient oak woodlands. Other resources include extensive audio-guides as well as 360-degree views of key parts of the Palace, grounds and gardens.
Did you know?
Home to the Dukes of Marlborough since 1704, the Oxfordshire Estate was designated a UNESCO World Heritage Site in 1987.
Set in over 2,000 acres of 'Capability' Brown landscaped parkland and designed by Vanbrugh in the Baroque style, it was financed by Queen Anne, on behalf of a grateful nation, following the first Duke of Marlborough's triumph over the French in the War of the Spanish Succession.
At the time the victory was hailed as the greatest British military success since Agincourt.
Blenheim Palace is also the birthplace of one of Britain's most famous leaders, Sir Winston Churchill, and it was his father who described the vista on entering the Estate from the village of Woodstock as the 'finest view in England'.
Marketing and communications director Steph Duncan said: "We can't wait to welcome visitors back again in person, and we will when the time is right, but for now our #Stayconnected resources enable visitors to enjoy the Palace and its stunning parkland and gardens virtually.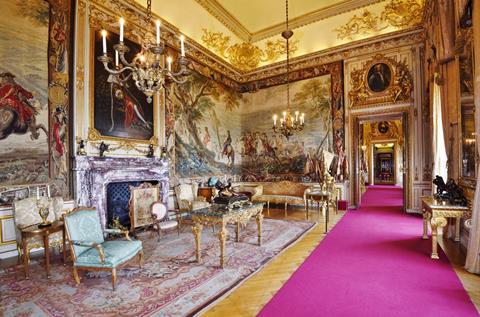 "Staff are also recording videos of areas the public can't normally get access to on their smartphones.
"We think we've discovered some natural presenters among the team and it's giving everybody the chance to enjoy their own private online tours."
There's also a virtual walkthrough of the state rooms as well as art and nature workbooks for families to download and complete at home along with quizzes, competitions, e-newsletters and a celebration of Blenheim Palace's 70th anniversary of opening to the public.
The park and gardens will reopen asap
Blenheim's CEO Dominic Hare said they wil open up the park and gardens to visitors as soon as they can subject to government advice. He said: "We recognise the crucial importance of Blenheim to the wider economy of the area and we look forward to being among the first tier of places to visit to begin to re-open in a truly safe way.
"Throughout lockdown we have continued to make large sections of the Estate's parkland safely accessible to local people.
"We have comprehensive plans in place to start to re-open properly when advised by the government that we can, even though this kind of limited re-opening is likely to be loss-making."
As part of any re-opening plan, Blenheim Palace would initially operate at a significantly reduced capacity, with a cap on daily visitor levels and all entry to be via pre-paid, online bookings.
Social distancing measures would be in place and trained staff on hand throughout to offer help and advice to visitors.
Additional facilities and significantly increased hygiene procedures would also be made available including individual washing and toilet areas as well as 'contactless' catering options.