A display of flower blooms celebrating the Platinum Jubilee of Her Majesty The Queen will take over the moat at the Tower of London.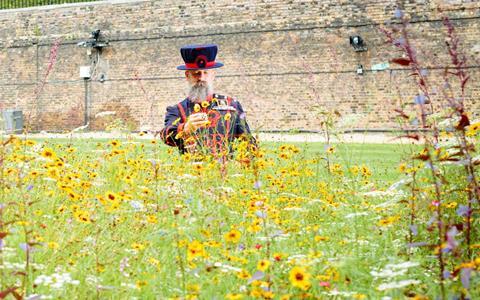 Next year, groups will be able to see carefully chosen seed mixes that will be sown in the moat at the Tower of London to create a colourful display. Known as Superbloom, the display will open in spring 2022 and will continuously evolve from June to September, changing colours and patterns over the season.
With a planting scheme designed to attract bees, pollinators and seed-eating birds, the garden will provide a biodiverse space to support different types of wildlife.
Groups will have the chance to walk through the transformed space, taking time to slow down and take in the nature around them.
Transforming the moat
Superbloom will be the first stage of a permanent transformation of the moat at the Tower of London, eventually creating a natural landscape in the heart of the city.
Originally designed in the 13th century to defend the fortress, the moat will become a permanent habitat for wildlife.
In the past, the moat has been used as a medieval orchard, as a grazing ground for Victorian livestock, and allotments during the Second World War.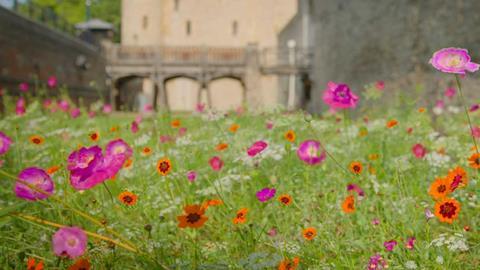 The scheme has been designed by Historic Royal Palaces, working with landscape architects Grant Associates and University of Sheffield Professor of Planting Design, Nigel Dunnett.
When the 'Superbloom' display ends in September 2022, the new natural landscape created to support it will remain in the moat as a permanent Jubilee legacy.
There will be an opportunity for groups to purchase a combination ticket for the moat display and the Tower at a reduced rate. There will also be standalone tickets for the moat and the Tower.