Too many tiers and the smell of armpit sweat, Grumpy Group Organiser has their say.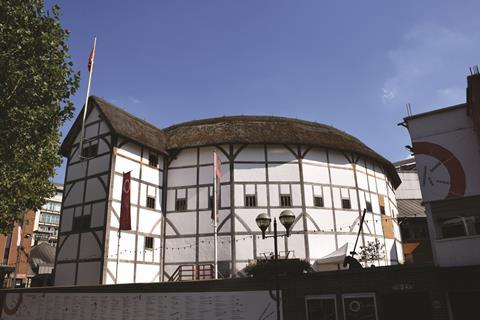 Some positive news; yes it does happen
The Chelsea Flower Show will go ahead next year, hurrah. I absolutely love gardens and the RHS shows are some of the best. I will be keeping a close eye to see if I can at least pencil some in the 2021 diary, which I am working hard on. My group needs things to look forward to, and so do I.
The RHS Chelsea Flower Show is due to take place over an extended six-day period from 18th to 23rd May.
And I was so pleased to hear that the Shakespeare's Globe is among the latest recipients of money from the emergency Government arts funding. Birmingham Hippodrome and London's Old Vic are also receiving significant funding, and I hope more do. It is much needed and deserved for these important venues and national treasures.
A land of confusion
Levels, tiers, rates, R-numbers, rules, inside, outside, you do the Hokey Cokey and you turn around to… confusion. I've seen plenty of people on the television these past several months, complaining that rules and guidelines set by our Government have been confusing but I have often felt that those confused would also find the alphabet hard to navigate or struggle with the two times table.
But even I have a headache from the latest tiered system. As I write this there are three in England which start with medium and end with very high, there's a 'Firebreak' going on in Wales (they didn't want a 'Circuit' break apparently), and Scotland felt that three tiers was not enough and have five levels for people to get their heads around.
Plus I read that because you can only buy essential items during Wales' 'Firebreak', a Tesco store wouldn't sell period products before they got a rollicking from the Welsh Government. What little faith I have left is slowly fading
Who needs a test? Get a sniffer dog
We're used to seeing sniffer dogs as we pass through an airport or public space but now they might well be looking for more than a stash of illegal drugs. If one barks in your direction your cartel hasn't necessarily been rumbled, it could be that you have Covid-19. It's a coronavirus thing; you may have heard of it.
The fact that certain diseases create a variety of odours is something scientists have been aware of for some time. Remarkably, dogs have shown they have an amazing ability to sniff these out; they have been able to detect when people have been infected with malaria, infectious bacteria, and even certain types of cancer. The hope is that Covid-19 can be picked out by a sense of smell that is 10,000 times that of a human.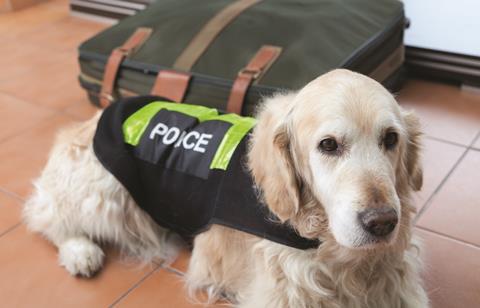 The London School of Hygiene & Tropical Medicine and a UK-based non-profit organisation called Medical Detection Dogs is working on a Government-funded study that will test dogs' ability to detect Covid-19 and it's hoped this could be an effective back-up to swab testing at certain public places.
Coronavirus-sniffing dogs are already in use at Helsinki-Vantaa Airport, so the idea is gaining momentum. Apparently, a pilot scheme in France found that dogs could detect Covid-19 infections through the differences in the smell of armpit sweat.
Although robust evidence this all works is thin on the ground it is hoped that, just like a certain brand of deodorant, Rex and pals won't let us down. I'm going to take a shower.