Over 200,000 new tickets will go on sale on 25th January for the hit musical based on the iconic artist, Tina Turner.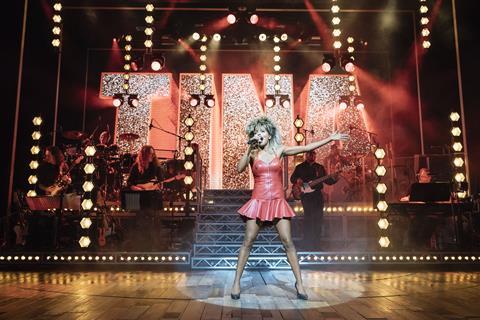 The additional ticket release will take the booking period at the Aldwych Theatre up until 21st December 2019.
A new cast, which will take the production into its second year in the West End, is due to be announced shortly.
It has, however, already been confirmed that Adrienne Warren and Kobna Holdbrook-Smith will both continue their roles as Tina and Ike Turner until 13th April 2019. You can read our interview with Adrienne here (https://www.groupleisureandtravel.com/Articles/An-interview-with-Adrienne-Warren).
The story behind the musical
The musical follows the story of Tina Turner herself, from her humble beginnings in Tennessee, to her transformation into the global Queen of Rock 'n' Roll.
Presented in association with Tina, audiences will be able to watch on as the untold story of a woman who dared to defy the bounds of her age, gender and race plays out before them on the West End stage.
Written by Katori Hall with Frank Ketelaar and Kees Prins, the musical is directed by Phyllida Lloyd.
Tina Turner said: "It is a privilege to have our show playing to full houses here in London night after night."
Further afield
Next month the German premiere of Tina – The Tina Turner Musical will begin performances at the Stage Operettenhaus in Hamburg and the musical will have its Broadway premiere in the autumn.
The producers have also announced the upcoming recording of the original cast album, details of which will be released shortly.
Speaking of the cast album, Tina Turner commented: "I'm so looking forward to the release of our cast album, so we can share the musical and also the way the songs tell my story."
Group bookings
Groups of eight or more can benefit from discounted ticket rates.
For more information, visit www.tinathemusical.com.
Image: Adrienne Warren as Tina Turner. (Photo Credit: Manuel Harlan)