Featuring the iconic original score from the Oscar-winning MGM film, and additional songs by Andrew Lloyd Webber and Tim Rice, Dorothy and Toto will be following that yellow brick road once again at The London Palladium for a limited run in the summer of 2023.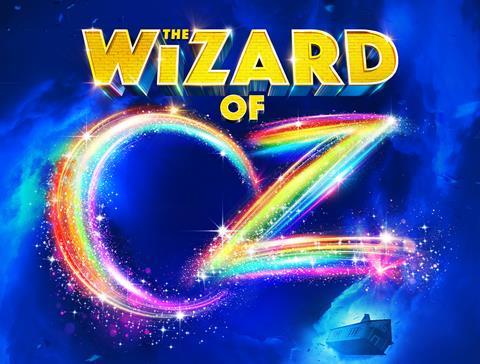 The Wizard of Oz, the musical based on the iconic story by L. Frank Baum, will play a strictly limited season at The London Palladium next summer.
Performances begin on Friday 23rd June 2023 and the production is due to run until Sunday 3rd September.
In addition to the songs made famous by the original film starring Judy Garland, which included Over The Rainbow, Follow The Yellow Brick Road and We're Off To See the Wizard, this production will also feature songs written by West End stalwarts Andrew Lloyd Webber and Tim Rice.
Producer, Michael Harrison, who was behind Joseph and the Amazing Technicolor Dreamcoat, said: "The London Palladium is the home of the summer blockbuster musical, and there really will be no place like the Palladium for Dorothy, Toto, Scarecrow, Tin Man and Lion, as they embark on their journey down the Yellow Brick Road. Nikolai Foster and his team have created a new and magical production of this beloved musical, and we can't wait to open the doors to audiences from next June."
The Wizard of Oz will be directed by Nikolai Foster (Billy Elliot The Musical, A Chorus Line) with choreography by Shay Barclay. Casting is to be confirmed.
For more information and to be first in line for tickets, go to wizardofozmusical.com. Full booking details, including when tickets will go on sale, will be announced in due course. GTOs can also speak to their group ticket agent about options.