Her Majesty The Queen has revealed London Science Museum's newest exhibition which celebrates the 100th anniversary of Government Communications Headquarters (GCHQ), the UK's Intelligence, Security and Cyber agency.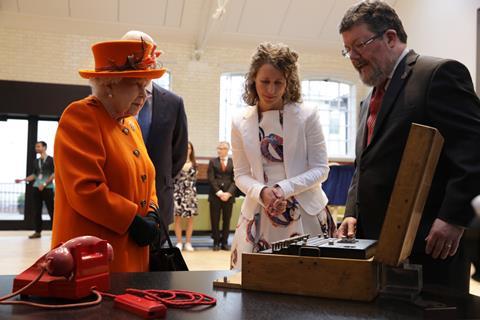 Opening at the museum on 10th July this year, Top Secret: From Ciphers to Cyber Security will explore a century's worth of communications intelligence through previously unseen artefacts from the collections of GCHQ and the Science Museum Group, alongside personal and technological stories that underpin secret and secure communications past, present, and future.
About the exhibition
Top Secret will also reveal the story of Alan Turing and the team at Bletchley Park who broke the Enigma code in 1941, unveil spy-craft developed during the Cold War, and investigate the technologies that have kept communications safe and revealed secrets of others with world-changing consequences over the last 100 years.
Visitors are invited to step inside this world and hear from the individuals carrying out top secret work to defend against terror attacks and serious crime, and discover the challenges of maintaining digital security today.
Visitors will also have the opportunity to challenge their friends and family to become codebreakers in an interactive puzzle zone.
Sir Ian Blatchford, director of the Science Museum Group, commented: "It is always a pleasure to welcome Her Majesty to the Science Museum.
"This exhibition tells the incredibly important story of the hidden work that goes into keeping us safe every day. I'm thrilled that our expert advisors, GCHQ, have entrusted us with some of their most important objects, many of which are going on public display for the first time. Through this exhibition we want to engage people in the incredible work of our intelligence services and ignite their curiosity about future possibilities."
Jeremy Fleming, director of GCHQ, said: "GCHQ has been at the heart of the nation's security for 100 years. It has saved countless lives, given Britain an edge, and solved or harnessed some of the world's hardest technology challenges. It's a privilege to share the exciting story of our people and technology."
Following its initial run in London, Top Secret will visit the Science and Industry Museum in Manchester in 2020, before touring nationally and internationally. Tickets for the exhibition are free but visitors will need to book in advance.
For more information, visit www.sciencemuseum.org.uk