Tour operators, coach companies and resorts have reacted to comments from different members of the cabinet about whether it is "too early" to plan holidays and the misinformation that booking holidays is "illegal".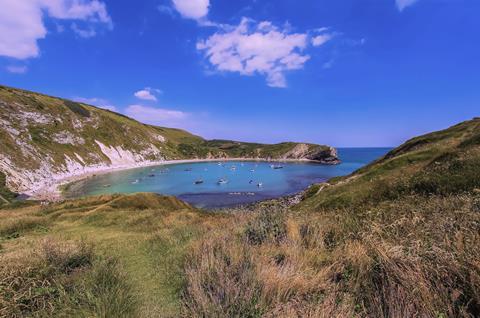 Robert Shaw, CTA chairman and director of coach holiday company Harry Shaw, said: "The message seems to be changing hourly, not daily. I think it would be helpful if the Government had one source of information and in my mind, it would be Professor Jonathan Van-Tam because he's a scientist who can communicate well.
"What we are looking at is moving the start of operations to later in the year. I think most operators will be able to start operating day trips from May onwards, and perhaps looking at UK holidays from May/June onwards.
"Most European governments are talking about a 70% vaccination rate, for example Spain are looking at September for a reopening so you might have European holidays starting from September onwards. If we can start then it would be helpful because it's a great month for groups to travel and it would mean we could get the European Christmas market programme under way."
"It's obviously unhelpful for us at the moment when we are trying to increase confidence but it doesn't take away this need to have something to look forward to."

Robert Shaw, CTA and Harry Shaw
Most group operators, including Harry Shaw, are guaranteeing that if we cancel a holiday we will give you your money back within 14 days, no ifs, no buts, that should give people the confidence to book."
Sallyanne Gooch, group & commercial sales director for Potters Resort, said that group travel organisers were continuing to arrange their holidays for later this year and early 2022, particularly as many missed out in 2020. She added: "To re-arrange all our guests, Potters introduced a Book with Confidence Guarantee last year that allows our guests to make their booking, knowing that at any time, they can cancel should the time not be right for them or Government Restrictions do not allow them to travel from their area."
Ellen Walker, business development manager at Travel Editions, said the mixed messages were as "clear as mud", adding: "It certainly appears as though the left hand does not appear to know what the right hand is doing. When the Travel Taskforce was set up last year I think we all felt that perhaps we would make some progress, however the very short lived Taskforce had no representation from the industry and is now no more. A clear road-map is urgently needed to ensure that we can start to plan ahead as businesses but also to provide some clarity for our clients.
"One thing I can assure everyone is it is NOT illegal to book or plan a holiday at the moment, it is so important for all of us to have something to look forward to, half the fun is the planning and anticipation that goes into any trip."

Ellen Walker, Travel Editions
And a spokesperson for HF Holidays said they had seen an uptake in UK bookings throughout January adding: "We are all waiting for the announcement on 22nd February to see how we proceed and what we need to implement to make travel safe and viable when we are able to operate."
Save Future Travel Coalition: what we need from the Government
In a statement, the group, which is made up of ABTA, Advantage Travel Partnership and others, said:
"The travel industry, which plays such an important role in the UK economy, can't afford to lose another summer season to the pandemic, nor can we wait for the full rollout of the vaccination programme before people start to travel. The Government must work to get people travelling in time for the summer, recognising that the return to normal life will never be entirely risk-free.
"We don't expect the Government to a provide specific date for a return to travel. It is clearly too early for that, as there are still a number of unknowns, including the effectiveness of the vaccine against new Covid variants and its ability to stop transmission of the virus. Full customer confidence will only return when these questions have been answered.
"What we would like to hear from Government are the principles for restarting travel, including working with other countries to develop an internationally recognised vaccine certificate. This evidence, alongside testing, is certain to accelerate the reopening of travel. There also needs to be recognition that not everyone can or will want to be vaccinated, so a practical and cost-effective testing regime will be critical."
Glen Thomas, head of group sales & partnerships at Asia tour specialists Wendy Wu, described being "apoplectic with rage" after hearing the mixed messages earlier this month.
He said: "The travel industry is on its knees anyway and this is just making it worse. We had a good January and then the start of February everything switched off because of these mixed messages.
"Fortunately, the groups side is quite buoyant, and a lot of people are looking at holidays for next year and the year after."
"Groups are wanting things to look forward to and you can't blame them; after being locked up for a year they want to see the light at the end of the tunnel."

Glen Thomas, Wendy Wu
"Group organisers are planning for 2022 and 2023 but because people have been caged up for so long, they are being more daring and doing slightly longer trips, places they haven't considered visiting for a while. Our top selling destinations for groups at the moment are Japan and India. China is also popular. There's some really good stuff going on and GTOs are very much wanting something to look forward to for their members and why wouldn't you want to book? It's not illegal.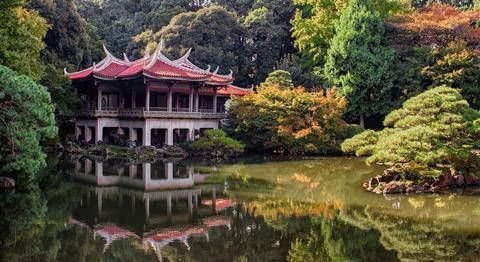 "They have the protection of booking with somebody like us too. If we do have to cancel because of Covid, they are covered. There is no risk. We make it easy as possible for them to change the plans. The group organisers have been surprisingly very positive which is great, we're just keeping in touch with everybody to keep them buoyant."
A message from the trade to the Government
Glen's message to the Government is: "They need to get their stories straight because giving out different opinions and advice results in utter confusion and that confusion relates to job and finance losses. They have got to have a straight message. The language that they use is really important. It is legal to book a holiday and have something to look forward to. Surely that's a positive message to be giving out?"
@grantshapps It is not illegal to book or plan a holiday, it is illegal to travel right now! A huge difference!!! pic.twitter.com/1pDmKK5V0G

— Mark Swords (@theMRswords) February 10, 2021
Ellie Fulcher, sales manager for groups & affinity at Fred. Olsen Cruise Lines, said: "While it is correct that we must currently not travel overseas on our holidays under the current Government regulations, it is of course still possible to book a holiday for later in the year.
"We can see from the increase in demand for cruises in the future that people want to have something in their calendars to look forward to. That's why we have a wide variety of cruises available to book, as far ahead as 2023.
"Importantly, anyone who books a cruise with us for 2021 will be covered by our Plain Sailing Guarantee with a 'Risk Free Deposit', giving them the ability to have any deposit payments refunded or transferred to another cruise should they change their mind about sailing before they make their final payment. We also offer a 'no quibble' refund, plus other options, if we have to cancel any of our upcoming cruises."
What do the travel associations say?
Martyn Sumners, executive director of AITO (the Association of Independent Tour Operators) said: "It is absolutely not illegal to BOOK a holiday for this summer onwards.
"By May this year, 60% to 70% of the UK's population will have been vaccinated – a brilliant effort by Government!
"The public will want to make use of their new freedom when it comes – pent-up demand is huge. It's important to remember that face, space and hands will continue to be the mantra at all times – common sense and common courtesy to our hosts must always be observed.
"The travel industry will be ready and willing to assist all those who wish to travel safely and with confidence."
An ABTA spokesperson said: "You can book a summer holiday now with confidence by booking a package holiday through an ABTA Member, and many travel companies are also offering additional flexibility to take into account the uncertainty created by the pandemic.
"If we wait for the full roll-out of the vaccination programme in the UK before people start to travel overseas, we'll lose another summer season to the pandemic – something the travel industry can't afford. We need a reopening strategy that keeps up with the developing medical situation and with medical understanding, and considers the role of optional vaccine certificates and testing together to open up travel.
"ABTA has tips and advice on how to book with confidence this year at www.abta.com."