A new production of Simon Beaufoy's award-winning show will open later this year to mark the 25th anniversary of the iconic film starring the likes of Robert Carlyle, Mark Addy and Steve Huison.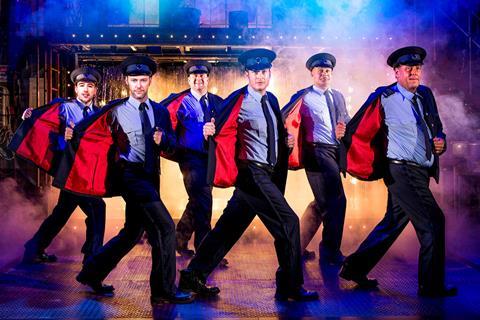 Opening at Everyman Theatre Cheltenham on 14th September, 2023, The Full Monty will then travel to Buxton (26th - 30th September), Coventry (2nd - 7th October), Chester (10th - 14th October), York (17th - 21st October), Norwich (24th - 28th October), Nottingham (30th October - 4th November) and Southampton (7th - 11th November).
The rest of the tour is currently made up by stops in Bradford (14th - 18th November), Aylesbury (21st - 25th November), Cardiff (27th November - 2nd December) and Blackpool (5th - 9th December), with more dates and full casting to be revealed soon.
The show is described as a fast and funny play that is still very much of our time. Gaz and his mates are down on their luck and feel they have been thrown on the scrap heap, but they are determined to fight back and bare a little more than they ever thought they would have to.
Just like the 1997 film of the same name, the production is said to be a roller coaster ride of ups and downs, laughs and heartbreak, ending with an iconic dance which also shaped ITV's The Real Full Monty where celebrities took part for charity.
Fun facts about the film
In November 1998, Prince Charles as he was known then re-enacted the unemployment office scene on national television with some young members of the Prince's Trust.
A number of American cinemas had special leaflets printed containing translations to some of the British slang left in the US version of the film so that audiences would be able to follow the dialog more easily.
In order to help the actors with the stress of the final scene, all were allowed alcohol on set. The kiss Gaz puts on his son was not scripted resulting in the actor's perplexed reaction.