Uber Boat by Thames Clippers is to launch hybrid high-speed passenger ferries in London, with 'hop-on hop-off' offers and free coach parking to allow groups to make the most of a day out in the capital.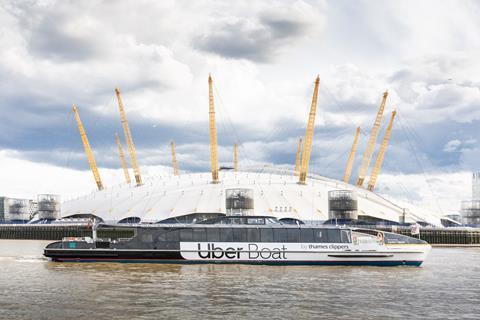 The two new passenger boats, which launch in autumn 2022 and spring 2023, are part of the company's net zero strategy and aim to revolutionise sustainable river travel. The hybrid design is said to allow the vessels to operate solely on battery power while transporting day trippers through London while taking in key landmarks including the Houses of Parliament, Canary Wharf, Tower Bridge and The O2.
As well as claiming to be the city's most 'eco-friendly' passenger boats, the new hybrid design will be Uber Boat by Thames Clippers' quietest vessel.
Sean Collins, co-founder and CEO of Uber Boat by Thames Clippers, said that the latest development in technology had enabled the company to take its first major steps to meet its future environmental vision.
He added: "As a business, we are continuing to embrace the emerging technological advances that will see us continue to develop our fleet and infrastructure, thereby supporting a sustainable future in our industry."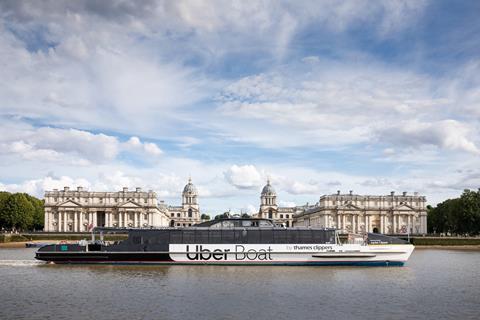 Coach parking for groups
Groups travelling by coach can benefit from free coach parking at The O2 when pre-booking a 'Park and Glide' ticket. This service allows passengers to be dropped off at central London piers and securely park the coach at The O2 while the group enjoys their day out in London. The offer is available for a minimum of 20 passengers per coach, or 15 passengers per minibus.
Uber Boat by Thames Clippers runs services at 10-20 minute intervals between London piers including North Greenwich for The O2, Greenwich, Canary Wharf, Tower, London Bridge City, Westminster and London Eye (Waterloo). Bookings for groups of ten or more receive a 10% discount from the online fare. For more information and group bookings, an online group booking form is available at www.thamesclippers.com and a customer service team member will get in touch to take payment.