The Association of Leading Visitor Attractions (ALVA) has revealed its latest 2018 visitor numbers with the Tate Modern taking the top spot as the most popular choice.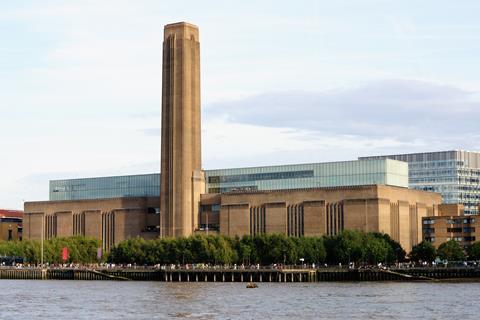 According to the latest information from last year, the number of visitors to UK attractions increased by almost 10%.
London attractions saw almost 68 million visitors in 2018 so it's no surprise that the top 10 most visited places were in the capital.
The most visited attraction in the UK was the Tate Modern with almost six million visits. The increase is thought to be a combination of the new extension, which is still reportedly attracting a lot of attention, but also exhibitions such as The EY Exhibition: Picasso 1932 – Love, Fame, Tragedy and Modigliani which ran last year. Current exhibitions include Pierre Bonnard The Colour of Memory, Franz West, Dorothea Tanning, and Joanna Piotrowska All Our False Devices.
One of the greatest increases in 2018 was World Museum in Liverpool which welcomed more than 1.4 million visitors, making it the most visited museum in England, outside London.
This was due to the huge success and appeal of its exhibition, China's First Emperor and the Terracotta Warriors (now closed), which welcomed more than 610,000 visits (including more than 20,000 school children on educational visits), making it one of the best attended exhibitions in the UK last year. Exhibitions taking place at the museum this year inlcude Ancient Egypt Gallery, Taki Katei Japanese Drawings, and Astonomy Photography.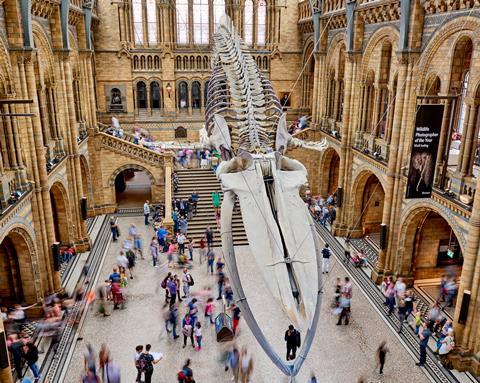 The "Dippy" phenomenon meant that Birmingham Museums also had a very successful year as Birmingham Museum & Art Gallery saw 831,548 visits, an increase of more than a third.
The iconic replica diplodocus skeleton that used to stand in the Hintze Hall of London's Natural History Museum came to the city between May to September as part of his three-year UK tour. You can find out where Dippy is headed next here. In Dippy's place, the skeleton of Hope the whale can now be found in Hintze Hall along with a number of changing exhibitions throughout the year.
For the second year, the most visited attractions outside London were in Scotland. In 11th place was the National Museum of Scotland and in 12th position was Edinburgh Castle which is most visited paid-for attraction in Scotland.
The top 10 visitor attractions in the UK last year:
Tate Modern:
British Museum
National Gallery
NHM (South Kensington)
Southbank Centre
V&A South Kensington
Science Museum
Somerset House
Tower of London
Royal Museums Greenwich
Groups are welcome at all of the above attractions.
You can see the full table on ALVA's website here.