The first ever group accelerator rate for Harry Potter and the Cursed Child production has been announced for 2023 performances, alongside a booking extension.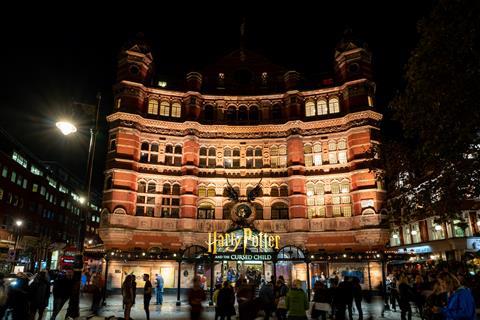 Groups of ten or more can see both parts of the production for £45 per part on selected Wednesday shows from 4th January until 21st June next year while the show has also extended general booking to 30th July, 2023.
Currently playing at London's Palace Theatre, the original production of Harry Potter and the Cursed Child, one play presented in two parts, is the eighth story in the Harry Potter series and the first official Harry Potter story to be presented on stage.
Groups looking to take advantage of the new rate must book and pay for tickets before 1st December and both parts must be bought at the same time. Both parts must also be seen consecutively on the same day.
About the show
19 years after Harry, Ron and Hermione saved the wizarding world, they're back on a most extraordinary adventure - this time joined by a brave new generation that has only just arrived at the legendary Hogwarts School of Witchcraft and Wizardry.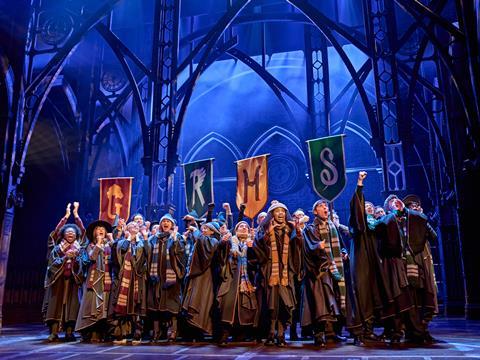 Audiences can expect spectacular spells, a race through time and an epic battle to stop mysterious forces, all while the future hangs in the balance.
The critically acclaimed production received its world premiere back in July 2016 at the Palace Theatre in London.
Harry Potter and the Cursed Child is the most awarded new play in theatre history, having won 24 major theatre awards in the UK. It's also the most awarded play in the history of the Olivier Awards, winning a record-breaking nine awards including Best New Play. The production has picked up 25 major US awards with six Tony Awards including Best Play.
The regular performance schedule is:
Wednesday, Friday and Saturday - 2pm Part One & 7pm Part Two.
Sunday – 1pm Part One & 6pm Part Two.
There are no performances on Monday, Tuesday or Thursday.