Snowdon Mountain Railway in Wales has revealed its latest group booking information including details of its train journeys with a difference.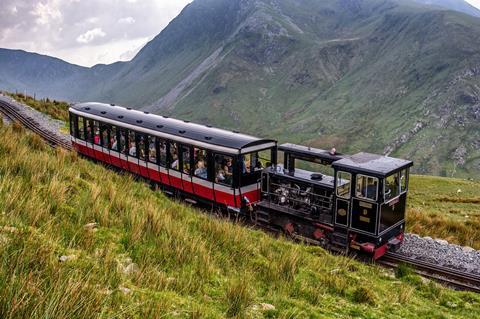 Pre-booked groups of 25+ can opt for either the Heritage Steam Experience or the Traditional Diesel Service and benefit from discounted rates until 30th September.
In addition, the railway has introduced a group bookings line for this season, making the organising process easier.
To add to the experience of Snowdon, there's also a 72-seater theatre, showing a free 15-minute film presentation on the history of the railway.
The Heritage Steam Experience
This service has enough space for up to 34 passengers per train, offering a more comfortable journey.
Both steam carriages on this service, The Snowdon Lily and Snowdon Mountain Goat, are recreations of the original 1896 coaches and still use the chassis from the old carriages, mixed in with new bodywork made from hi-tech modern material.
Each journey has a round trip of around two and half hours. This includes a 30 minute stopover at the summit.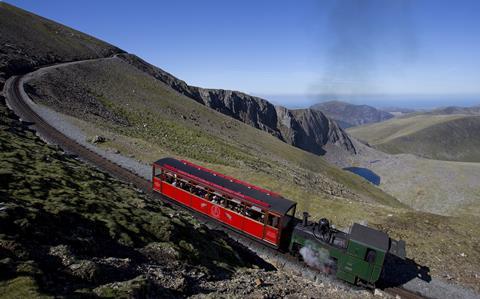 The Traditional Diesel Service
This service can accomodate up to 60, so larger groups can travel up the mountain together.
You will head to the summit between May and the end of October, or stop at Clogwyn during March and April due to snow and ice, enjoying views across the open mountainside.
This journey also lasts around two and a half hours with a 30 minute stop at the top.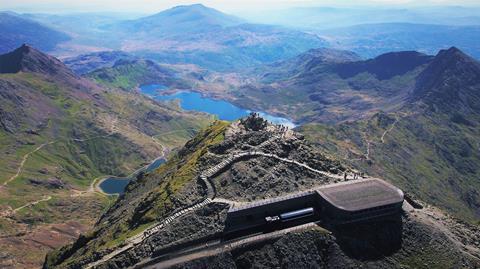 A smarter way way of travelling
Snowdon Mountain Railway has also launched its own mobile app for visitors travelling on both services.

The free app can be used to learn more about the 123-year-old railway, including its stations while you travel to the top.
Staff at the railway have been working on the app for the past 12 months, adding Welsh and English voice commentary and even 360-degree views of the mountainside.
Carrie Probin, marketing manager at Snowdon Mountain Railway, said: "Our new app allows people around the world to learn more about the railway and its history, while also adding a new dimension for those travelling with us.
"App users visiting Snowdon will be able to enjoy an interactive journey with access to hidden content unlocked by Bluetooth beacons along the route".
To book onto a trip at the railway, you can contact the group bookings team on 01286 870 223 or visit www.snowdonrailway.co.uk for more information.