Visitors to this year's Group Leisure & Travel Show will be able to listen to travel guru Simon Calder in the Seminar Theatre who will make a welcome return to the Marshall Arena, Milton Keynes on 6th October.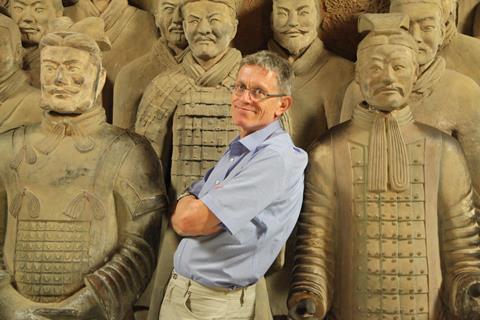 Simon will once again be part of a Seminar Theatre line-up which will inspire and entertain visitors looking to find and plan all types of group trips and holidays. Expect further speaker announcements in the near future.
Simon said: "I can't tell you how much I look forward to coming to the Group Leisure & Travel Show because we're talking, meeting, exchanging ideas and getting inspired about all the opportunities there are to travel."
At last year's show, Simon headlined the Seminar Theatre with a talk titled 'Inspiring Journeys to Reinvigorate Travel' which focussed on the travel highlights to look out for in 2022 and beyond. As usual, the presentation was warmly received by visitors, particularly as it came after a period of significant disruption caused by the pandemic. In addition to his talk, Simon also spent the day browsing the stands and talking to both exhibitors and visitors.
Show Organiser, Sharon Yandell said: "Simon is the go-to travel expert we see on TV and hear on the radio, so it will be a real pleasure to welcome him back again this coming October. Everyone enjoys listening to his talks and the opportunity of asking him lots of questions."
Tell us what you're most looking forward to at the 2022 Group Leisure & Travel Show - comment below >>
Still the most popular show for group travel organisers
The Group Leisure & Travel Show is the most popular exhibition for people who organise group trips and holidays*.
It will be back at the Marshall Arena, Milton Keynes on Thursday 6th October 2022 when group organisers will be able to meet top attractions, tourist boards, accommodation providers, coach companies, tour operators, cruise lines and more.
Following a successful exhibition last autumn, organisers of the show have reported strong advanced stand bookings for this year, as well as significant early interest from visitors who are planning to attend.
"There is a great deal of interest in the Group Leisure & Travel Show for 2022 and with group travel organisers now actively planning trips, it will be the main event everyone in group travel will be looking forward to" added Sharon.