Travel expert and award-winning journalist, Simon Calder will return to speak at the 2023 Group Leisure & Travel Show on 5th October at the Marshall Arena in Milton Keynes.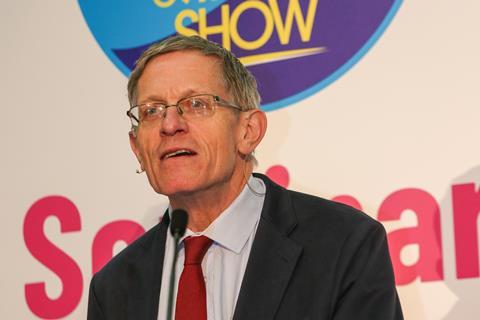 A popular and regular speaker at the event, Simon told us: "I can't wait to meet the exhibitors and guests at the GLT Show in October – it's a real annual highlight to learn the latest on group travel and to talk to people in the industry. I always come away with a long list of new opportunities to enjoy in the year ahead."
The GLT Show is where group organisers meet the best of the travel trade and discover ideas, offers and advice from a specialist range of exhibitors. Top attractions, tourist boards, accommodation providers, ticketing agencies, coach companies and tour operators will all be there to showcase what they can provide so GTOs can create memorable group trips and holidays.
"I can't wait to meet the exhibitors and guests at the GLT Show in October."

Simon Calder
95% of visitors surveyed said their 2022 show experience was good or very good, and 95% of exhibitors said the show produced good leads for groups business. You can see more results from the survey here.
Show organiser, Sharon Yandell said: "Our visitor and exhibitor feedback continues to confirm the Group Leisure & Travel Show as the number one event in its sector and an essential day that not only connects GTOs and the travel trade, but results in an enormous amount of group business being confirmed and created.
"Having a leading expert like Simon Calder there will be a major highlight again. We know many visitors come to the event to listen to his ideas, advice and opinions. It promises to be another fantastic day that everyone can enjoy and benefit from."
Further details of the Seminar Theatre programme will be announced in due course. You can stay up to date with the latest show news and developments by subscribing to the free weekly GLT email newsletter.
A 60-second snapshot of the GLT Show 2022

Positive feedback from visitors and exhibitors
Not only was the feedback from the 2022 surveys proof that the GLT Show remains the best event of its kind, but testimonials confirmed how much both visitors and exhibitors value it.
Visitor Andrew Moss, who organises for the Oxford NHS Retirement Fellowship told us: "For me, it's always a day full of discovery. Before you come you may have identified a few exhibitors you would like to speak to, then when you get here, there's so much more to see. I've spoken to places I hadn't even thought about.
"It's important to come along to the GLT Show because of the diversity in attractions that it offers group organisers. Once you make that personal contact with people, and if you ring them up afterwards, they're so eager to help."
Katie Weller from the National Gallery in London exhibited last year and said: "The groups market is really picking up for us and if we don't come to shows like this, we'll fall off the radar. We've definitely seen a lift in sales recently, groups are looking for something a bit different. I love the Marshall Arena as a venue too, it's great that it's all in one place with the awards the night before, for me it's nice and easy."