Group bookings are available for peformances at the pop-up Shakespeare Theatre staged at Blenheim Palace in Oxfordshire from 8th July – 7th September.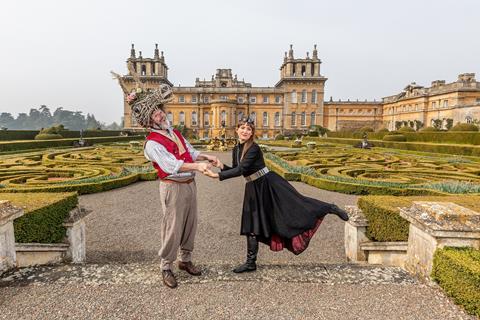 Guests are invited to step back in time and experience theatre as it was in Shakespeare's day, with bloody battles, comic mayhem, gruesome murders and grand oratory.
A full-scale pop-up version of the Elizabethan playhouse is being recreated in the UNESCO World Heritage Site's historic grounds for a nine-week season, showcasing four of the bard's greatest plays, in association with Raymond Gubbay Ltd and Blenheim Palace.
Inspired by the famous London Rose Playhouse which was built in 1587, 12 years prior to The Globe, Shakespeare's Rose Theatre will house an audience of 900, with 560 seated on three tiered balconies around an open-roofed courtyard with standing room for 340 'groundlings'.
Revived productions of A Midsummer Night's Dream and Macbeth as well as new productions of Romeo & Juliet and Richard III will be performed in the 13-sided theatre, with matinee performances on selected days.
What can audiences expect?
The immersive experience includes a lively, free-to-enter, Shakespearean village, offering an array of 'wagon' merriment, minstrels and an Elizabethan garden with ornate box-edged beds of cottage flowers, roses and herbs.
There will be also be comic mini-plays, speeches and medieval musicians along with Oxfordshire food and drink on offer in the oak-framed and reed-thatched Bear Arms pub, a village pond, farm wagons and carts, and an array of vintage farming implements.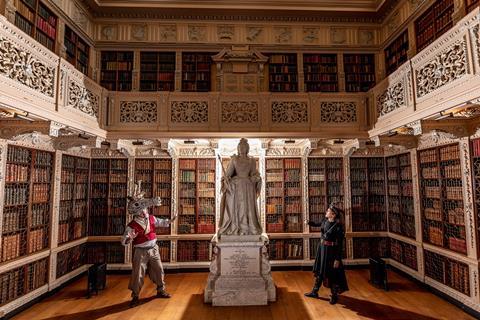 Set against the backdrop of Blenheim Palace, visitors can make a full day of it combining Palace State Rooms tours, exploring the Formal Gardens and discovering the Estate's rich history and heritage on the site where Shakespeare himself is thought to have walked and Queen Elizabeth was imprisoned in the old royal palace.
Groups of 16+ will receive 10% off all ticket types (excluding groundlings - tickets for the open-air courtyard). All seats in the theatre are the same and promise to be comfortably cushioned and backed, with plenty of leg room.
To book and for the full schedule, visit www.blenheimpalace.com/shakespearesRT