Shakespeare's Globe in London has announced its 2022 summer season which will run from April until October with productions including Much Ado About Nothing and Henry VIII.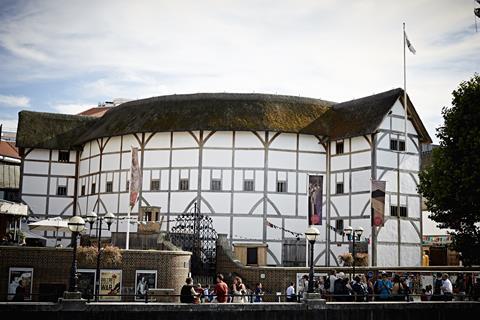 This will be the Globe's first full summer season since 2019 and celebrates the open-air theatre's 25th anniversary.
Michelle Terry, artistic director, said: "For our summer season 2022, our magnificent wooden 'O' will hold the past and present, the personal and political, power, pomp, pageantry and passion.
"The world beyond may be uncertain, but these plays are sure to guide us through the summer days with hope, strength, and purpose – and of course with people. Summer Season 2022 at Shakespeare's Globe. It's going to be epic."
In addition to the summer programme at the Globe, Globe on Tour will bring a production of Julius Caesar to venues across the UK including Morden Hall Park, (London), Hay Festival (Hay-on-Wye), The Reader at Calderstones (Liverpool) and Brighton Open Air Theatre between 3rd May and 10th September.
Guided tours of the Globe will also continue throughout the summer, with groups invited to discover the story of the original 1599 theatre, how the Globe battled to survive plague, fire and political oppression, and how it rose again after 400 years.
Programme highlights
Much Ado About Nothing (22nd April - 23 October) will see director Lucy Bailey return to the Globe after to direct the Shakespeare's energetic tale of jealousy, self-discovery and love.
Henry VIII (19th May - 21st October) will run with a new perspective by Oscar-nominated director Amy Hodge and writer Hannah Khalil. Shakespeare's final play explores love, lineage, and power. Today, the Globe's current Resident Writer Hannah Khalil becomes Shakespeare and Fletcher's third collaborator to tell the story from a female perspective.
King Lear (10th June - 24th July) will be directed by Helena Kaut-Howson and star Kathryn Hunter and artistic director Michelle Terry playing the roles of Cordelia and the Fool. Kathryn Hunter was the first British woman to play King Lear professionally and returns to the Globe after playing Richard III in 2003.
A special performance to celebrate the Globe's 25th birthday on 18th June.