Shakespeare's Globe is hitting the road in 2020, bringing three of the bard's plays to stages around the country.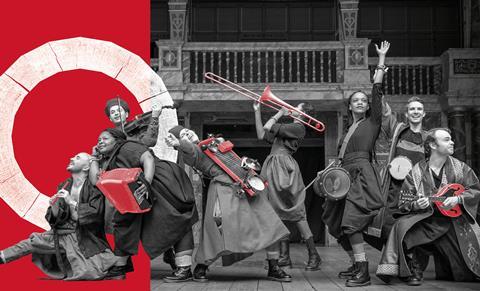 Touring Shakespeare isn't new; in Elizabethan and Jacobean times, small acting troupes would take plays out of London and play multiple roles before new audiences.
Shakespeare's Globe is following in these footsteps in 2020 with a trio of plays – A Midsummer Night's Dream, As You Like It and The Tempest – staged as they would have been in the 1600s. Here are the dates announced so far, and a bit about the selected venues:
The Brewhouse, Somerset
After funding highs and lows over the years, The Brewhouse theatre in Taunton went into administration in February 2012 which saw an immediate reaction from the local community. A candle-lit vigil was held outside the venue in a show of support, and donations kept the theatre going.
It's not the first time The Globe has stopped at The Brewhouse – in 2019, the theatre had sell-out performances of The Comedy of Errors, Pericles and Twelfth Night. Now groups can book 2020 showings from Monday 18th May to Wednesday 20th May.
Hay Festival, Wales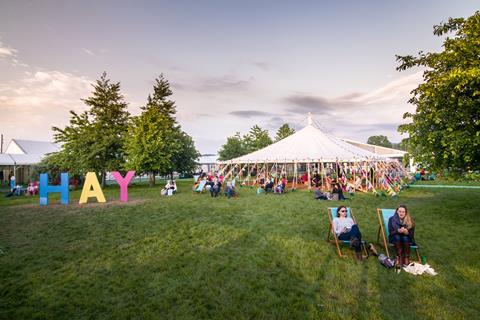 The Hay Festival of Literature & Arts is a prominent annual event that takes over the small town of Hay-on-Wye in Wales. It has expanded over time to include film previews and music performances. Globe on Tour events will take place at the festival's pop-up theatre venue made specifically for the occasion, holding 350 people. As well as taking in a Shakespeare performance between Saturday 23rd May and Saturday 30th May, groups will be ideally based to explore the festival's other cultural events: author seminars, world music, vendors and more.
Groups of any size can book Globe on Tour tickets online or through the Box Office (standard price for both). Call 01497 822 629.
What is 'Audience Choice'?
Book an Audience Choice performance and you won't know which of the three plays you'll be experiencing until you take your seats. The audience will be asked to cheer for their choice, and the loudest vote will be the decider.
St James' Guernsey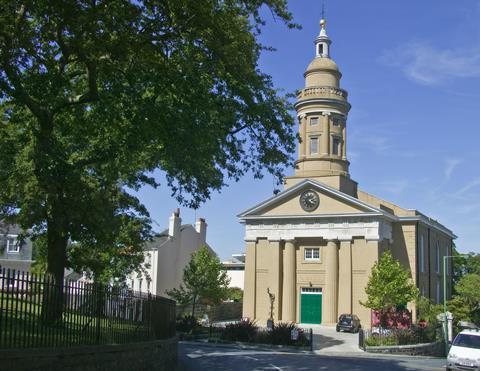 From 15th to 18th July, Globe on Tour will be stopping at St James theatre for evening performances. The unique theatre space was originally intended as a church in 1818 and fell into disrepair in the 1970s. Reinvented as an events and concert venue, visitors can become members to receive discounted tickets.
The nearby Old Government House Hotel & Spa will be organising special pre-show dinners - more details to be announced soon.
Globe on Tour tickets will be on sale in the new year with group bookings available at the standard rate. Visit the website at stjames.gg/globe-touring-company.
Brighton Open Air Theatre
Groups in Brighton from Wednesday 19th to Saturday 22nd August can experience Shakespeare in the summer at the Brighton Open Air Theatre, an outdoor venue with space for up to 425 people.
Discounted tickets can be booked for groups of ten or more members. Book online at www.ticketsource.co.uk/whats-on.
The Festival Theatre at Hever Castle, Kent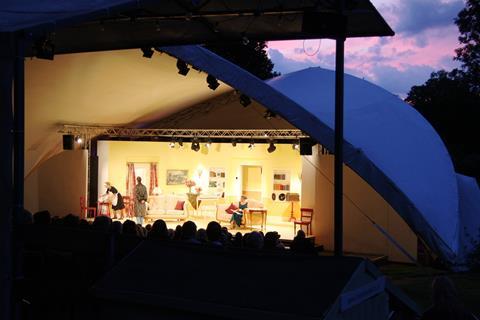 Another outdoor theatre can be found in the grounds of Hever Castle, with Globe on Tour performances from Thursday 27th to Saturday 29th August, part of its summer arts festival season. Located on the Two Sisters Lawn, audiences can enjoy a picnic before the showing or book from a number of dining options, including Afternoon Tea and interval refreshments.
Groups can book performances at The Festival Theatre by calling 01732 866114, or emailing boxoffice@heverfestival.co.uk.