The parody musical Friendsical, which is based on the 1990s show, will return for a second tour of the UK, featuring an updated script and design developments.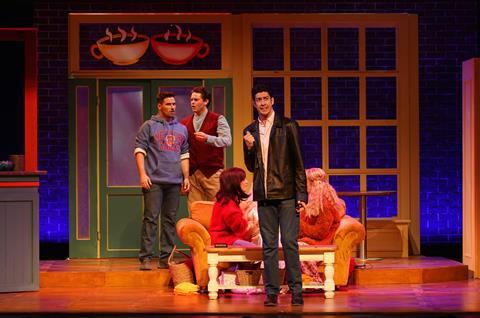 Friendsical premiered at the Edinburgh Festival Fringe in 2019 as part of Assembly Festival's programme and became one of its best-selling shows before heading out on tour.
The musical is scheduled to return this year, opening on 20th February at Bromley's Churchill Theatre.
Inspired by the 1990s comedy sitcom Friends, the production features original songs such as '(He's her) Lobster!', 'You're Over Me, When Were You Under Me' and 'Richard's Moustache'.
Friendsical will visit a variety of towns and cities, including Poole, Peterborough, Barnstaple and Cardiff, with more dates to be announced.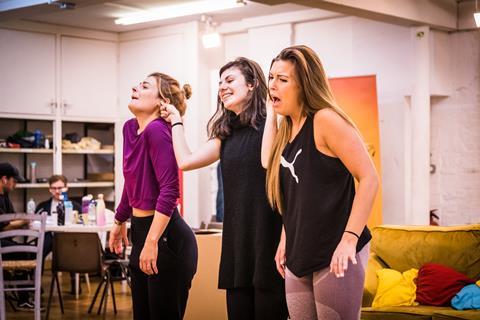 The main six are…
Ewan Gillies – Ross: stage credits include Mamma Mia!, Hairspray and Soho Cinders.
Thomas Mitchells – Chandler: starred in the production's previous UK tour, as well as The Buddy Holly Story.
Ally Retberg – Phoebe: also starred in Friendsical's previous tour. Other work includes Fame (on tour in Italy).
Alexandra Robinson – Rachel: previously appeared in tours of American Idiot and La Cage Aux Folles.
Tanya Shields – Monica: stage credits include Guys and Dolls, Fantastic Mr Fox and Saturday Night Fever.
Joshua Steel – Joey: starred in Fame, Joseph and the Amazing Technicolor Dreamcoat and Aladdin.
The show is directed by Miranda Larson, a writer-director for television and theatre. Most recently, she's worked on the adaptation of Tom Fletcher's Christmasaurus at the Hammersmith Apollo and is currently developing a stage version of Sleepy Hollow.
The dates so far
Bromley Churchill Theatre: 20th-22nd February
Poole Lighthouse: 25th-29th February
Peterborough New Theatre: 3rd-7th March
Cardiff New Theatre: 17th-21st March
Guildford Yvonne Arnaud: 23rd-28th March
Huddersfield Lawrence Batley Theatre: 4th-6th May
Oldham Coliseum: 18th-20th May
Bradford St George's Hall: 21st-23rd May
Coventry Belgrade Theatre: 26th-30th May
Dartford The Orchard: 1st-6th June
Sheffield City Hall Oval Hall: 16th-18th June
Crawley, The Hawth Theatre: 19th-20th June
Salisbury Playhouse: 24th-27th June
Aberdeen, His Majesty's Theatre: 9th-11th July
Visit friendsical.com for further details. Groups can find out about bookings by contacting a specific venue.