Scenic Luxury Tours & Cruises has unveiled two itineraries for its newest ship, the Scenic Eclipse, travelling to the Caribbean and South America.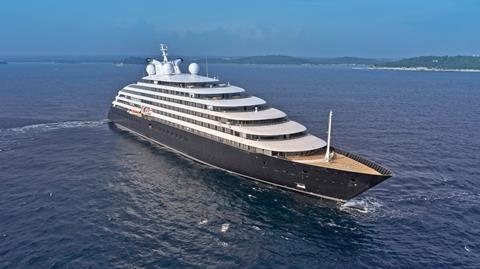 The first itinerary named Taste of the Caribbean, is a 15-day voyage which has a focus on some of the lesser-visited ports in the region.
Colombia & Panama, the second itinerary revealed, combines some of the region's major ports with "off-the-beaten-path opportunities".
Scenic Eclipse, which officially launches on 15th August, will spend six weeks sailing along the North American east coast.
About the Taste of the Caribbean itinerary
Guests will visit Long Island with the opportunity to see its cliffs, beaches and coral reef.
A stop will also be made at Great Inagua Island, which is home to more than 140 species of native and migratory birds, including 80,000 West Indian flamingoes.
Groups will also be able to snorkel off the coast of Guanaja Island in Honduras, with 90% of the island dedicated to national forest reserve and marine park.
The Scenic Eclipse will depart from Nassau, Bahamas and will disembark in Miami.
About the Colombia & Panama itinerary
Guests will depart from Miami and sail to Belize City, giving groups the opportunity to see its colonial houses, seaside parks and Mayan ruins.
Isla de Providencia, which is part of Colombia, is one of the remotest parts of the trip, taking passengers away from the usual tourist stops.
Other ports on the trip include, Costa Rica's Puerto Limón, visiting the Jaguar Rescue Centre and Sloth Sanctuary, and the San Blas Island, providing a first-hand experience on the lifestyle of Kuna people.
Need to know: Scenic Eclipse
The ship has 114 suites, ranging in size from 345 ft² to 2,659 ft², all with their own verandah.
There are ten dining options on board, all serving food from a range of cultures, including Asian and French.
A 240-seater theatre is available for entertainment and lectures as well as indoor and outdoor plunge pools.
For more information about group rates and what else can be found aboard Scenic Eclipse, visit www.scenic.co.uk