Visitors to the 2020 event at the iconic palace in Oxfordshire can expect hundreds of exhibitors, talks and plenty of inspiration.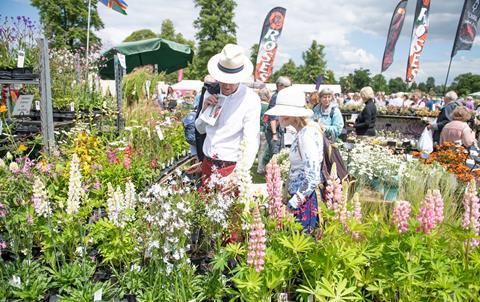 The eighth annual Blenheim Palace Flower Show will take place on the weekend of 26th - 28th June 2020 at the historic home of the Duke and Duchess of Marlborough, also the birthplace of Sir Winston Churchill. Itself a World Heritage Site, Blenheim Palace is surrounded by more than 2,000 acres of land and gardens.
The 2019 show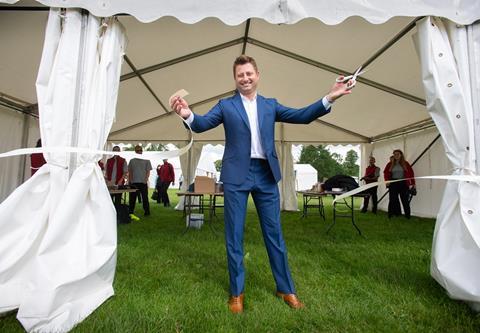 The 2019 show, which saw more than 24,000 visitors across the weekend, was kicked off by TV presenter George Clarke, best known for The Restoration Man and George Clarke's Amazing Spaces. The playful circus theme was best displayed in the floral carousel created by floral designer and show manager Mig Kimpton, containing more than 2,000 flowers. Mig has confirmed that the team are "already planning some new bigger features for next year's show".
A new offering for 2019 was the Plant a Border Competition, encouraging horticultural students, designers, groups and gardeners to experience what it's like to build a horticultural exhibit. From many entries, it was won by Urology Cancer Research and Education, designed by Emily Sharpe for Garden Stories.
In other competition news, Jamie Langlands Garden Design took the title of Best in Show – you can see their prize-winning entry here.
"We've had another amazing year at the Blenheim Palace Flower Show. The weather was glorious all weekend and we were delighted to see so many visitors leaving the show with arms, bags and even trollies full of plants, garden accessories and more. Thank you to everyone who joined us – we hope to see you all again next year."

Show director, Matthew Upson
Next year, visitors can again expect to see hundreds of exhibitors; Garden Talks with horticultural experts; delicious food and drink; gifts and crafts; live entertainment – and of course, all the inspiration for their own home and gardens.
Tickets for next year's show are not available yet, but visitors are encouraged to keep your eyes peeled for the early bird sale, which offers a discount. To find out about group rates when tickets become available, call 01993 815600.