The new exhibition, opening at the Bournemouth based museum on 2nd November will feature photographs of China in the 1860/70s.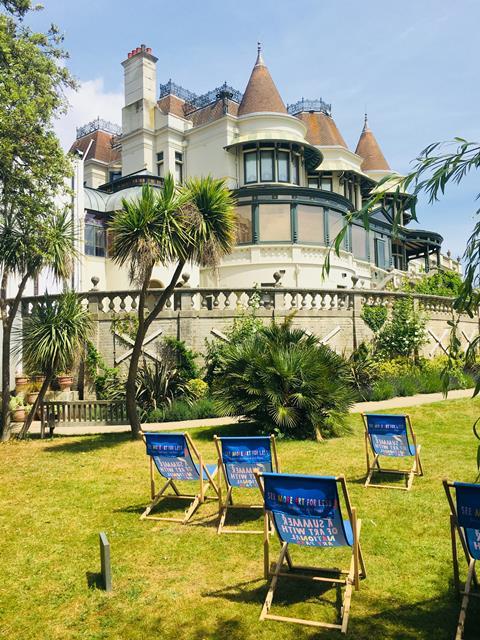 The photographs, taken by John Thomson (1837 – 1921), will showcase the different regions of China and iconic images that he captured of places and people over the course of four years.
Large, sometimes life-size, photographs will be accompanied by objects collected by Merton and Annie Russell-Cotes on their visit to China a decade later.
The exhibition
The exhibition, China: Through the lens of John Thomson, will run from 2nd November until 2nd June 2019 and will be accompanied by talks, demonstrations and family events.
Regarded as one of the most influential photographers of his generation, Thomson's collection of photographs are produced from the 700 glass plates that he transported back to Britain in 1872.
The photos will be shown alongside items from the museum's own collection which includes mandarin sceptres, ceramics, hair ornaments and musical instruments.
Betty Yao, exhibition curator, said: "It is very exciting that John Thomson's wonderful photographs will be seen in Bournemouth and in the context of the beautiful Russell-Cotes Art Gallery and their historic Chinese collection. It will offer an extraordinary insight into 19th century China and into the views, perceptions and interests of British travellers such as Thomson and the Russel-Cotes who were among the first tourists and travellers."
About the photographer
John Thomson, a photographer and travel writer, set off on a journey to Hong Kong in 1868. A series of journeys to Beijing, Fujian and Guangdong followed during the next four years as he travelled along the Yangtze and Min rivers. Along his way, Thomson captured images of the people, landscapes and architecture, domestic and street scenes that he saw.
His desire to present a truthful account of the people he encountered, no matter whether they were rich, famous or ordinary, established him as a pioneer of photojournalism.
About the Russell-Cotes Art Gallery and Museum
Originally built by Merton Russell-Cotes as a birthday gift for his wife, Annie, the museum celebrates the couple's passion for art and travel, world cultures and natural history.
Located on Bournemouth's cliff-top, Russell-Cotes comprises of an art gallery, museum, historic house, café and shop.
Group benefits
Groups are welcome at the museum and exclusive guided tours of the house are available at an additional cost. Catering for groups is available, offered at a pre-booked rate and groups of nine or more can also benefit from discounted ticket prices.
For more information, visit russellcotes.com.
Image: Cantonese school boy (Photo Credit: Russell Cotes Art Gallery and Museum/John Thomson)