RHS Bridgewater in Salford, described by the Royal Horticultural Society (RHS) as one of the biggest gardening projects in Europe, has opened to the public for the first time.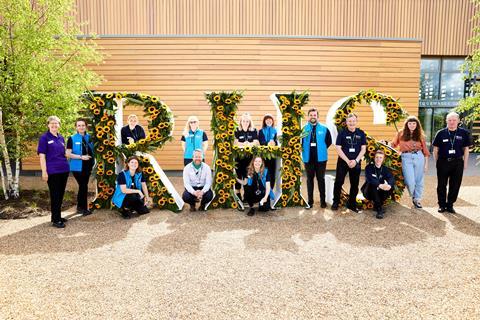 TV presenter Carol Klein opened the charity's fifth garden on Tuesday 18th May after the coronavirus pandemic delayed plans by almost a year.
For the first time, visitors were able to walk around the 154-acre site at Worsley New Hall in Salford, taking in the new features such as the 11-acre Weston Walled Garden - described as the centrepiece of the attraction.
Featuring cutting-edge design by RHS Chelsea Flower Show gold medal winners alongside numerous dedicated community spaces, RHS Garden Bridgewater is said to be a beacon of gardening inspiration, education and engagement in the heart of the North West.
More than a quarter of a million plants went into the ground ahead of the opening, representing a huge boost for biodiversity in the area.
RHS ambassador Carol Klein, who opened the site, has a special connection to the site as her grandfather's first job was as a garden boy on the Worsley New Hall estate, where RHS Garden Bridgewater now stands. She said: "I'm thrilled that RHS Garden Bridgewater is opening its gates.
"This garden represents not only the spirit of the RHS, but that of the North West, pioneering and looking to the future. It also reflects the spirit of the area and its two cities and shows what can be achieved when communities work together. It's an honour and a privilege to be Ambassador for RHS Garden Bridgewater."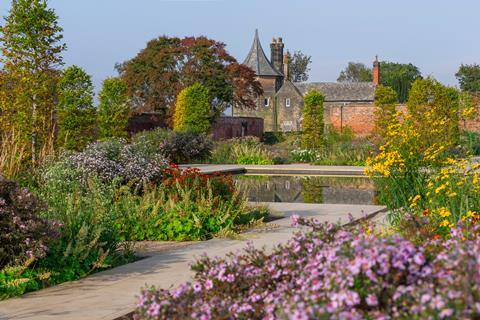 Sue Biggs, RHS director general, said: "We feel that the opening RHS Garden Bridgewater, our fifth garden, could not be more timely after the terrible time everyone has endured over the last year. We have been looking forward to this day for more than six years, during which time so many people have come together and enabled us to create a stunning new garden that we hope the people of Salford, Greater Manchester, the North West and beyond are proud of."
Garden highlights
As well as the 11-acre Weston Walled Garden, which is believed to be the largest publicly-accessible working walled garden in the UK, the site is also home to the Paradise Garden by Tom Stuart-Smith, showcasing exotic planting inspired by Asiatic and Mediterranean gardens.
The nearby Kitchen Garden by award-winning Harris Bugg Studio showcases a cornucopia of productive growing techniques and both familiar and more unusual edibles.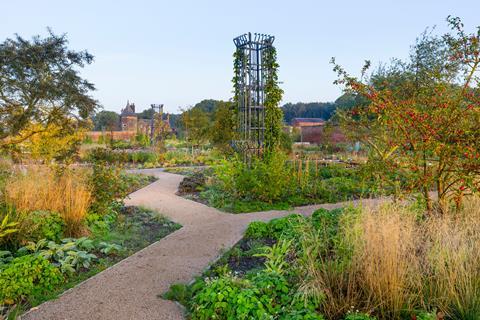 There is also an Orchard Garden and the first dedicated RHS Trials ground outside of the flagship RHS Garden Wisley in Surrey, where garden plants will be assessed for their performance in the northern climate.
Elsewhere, visitors can see the beginnings of the Chinese Streamside Garden, which will be the first authentic Chinese Garden in the UK when complete, and the four-acre Woodland Play area designed to encourage children of all ages to engage with nature.
You can watch the video below to get a glimpse of what to expect when visiting:
Some of the reaction on social media
.@RHSBridgewater officially opens today. The opening celebrates the culmination of many years of discussions and planning which has transformed this historic 154-acre site around Worsley New Hall into this incredible vibrant new garden. Book your visit: https://t.co/u6Qhp0RIzb pic.twitter.com/nXYnj4tU0K

— SalfordMayor (@salford_mayor) May 18, 2021
Lovely visit , lovely day @RHSBridgewater pic.twitter.com/fAxmTKNmZt

— Gillian Flinton 💙 (@FlintonGe) May 19, 2021
Opening of @RHSBridgewater. Absolutely wonderful to visit such an incredible place. My first visit out in 14 months! pic.twitter.com/OOahGyshGY

— Nathan Lee (@NathanL39234694) May 18, 2021
A glorious day for the first opening of @RHSBridgewater . Congratulations to @MarcusChiltonJo for a phenomenal job in leading this massive and complex project. I feel very privileged to be a small part of it. https://t.co/QSIlpLBG6I pic.twitter.com/bLfpLb30YD

— Sue Beesley🌱 (@suebeesley) May 18, 2021
#WorsleyNewHall now #RHS & the restored listed buildings were looking fabulous today at the opening of @RHSBridgewater @The_RHS @marketing_mcr @visit_mcr @VisitSalford @bridgewatertour @MCRGuidedTours The sun shone, 1st lunch out in 14m and we walked miles...#horticulturetherapy pic.twitter.com/yhYFZUCZwH

— Alexatourguide (@bricks_andwater) May 18, 2021
Delighted to be at the official opening of RHS Bridgewater Garden - their first in 160 years! And the latest fabulous attraction in Greater Manchester! pic.twitter.com/UDzm54KtlW

— Nick Brooks-Sykes (@nickb_s) May 18, 2021