The RAF museums, located in London and Cosford, have revealed their programme of events which will pay homage to the iconic World War Two plane.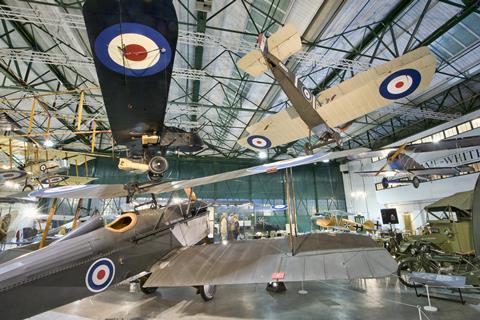 The museums are home to the largest collection of Spitfires, including the world's oldest, and this summer will explore the history of the aircraft and the story of those RAF servicemen and women who worked it.
With a range of weekend festivals, thought provoking storytelling, close views of real Spitfires, visitors will be transported back to the 1940s.
They will also be able to take the pilot's seat and enjoy a six-minute Spitfire flight through the Museum's new virtual reality experience (Cosford only), take a selfie in a Mk XVI Spitfire (London only) or enrol in the Museum's Spitfire Academy Adventure.
The Adventure is the latest immersive experience that combines all the demands of an escape room challenge with the fun of a treasure hunt (London).
More in Cosford
There will be a Vintage and Handmade Festival on 17th and 18th August, featuring more than 50 local creators selling handcrafted and carefully selected vintage wares.
The exhibitors' marquee will be situated among the VC10 and Hercules aircraft and will run from 10am to 4pm each day.
Visitors will also be able to buy the latest Spitfire merchandise at the Summer of Spitfire Shop, open all summer.
More in London
The Family Festival of Flight will be held between 3rd-4th August, giving visiting groups the chance to take part in a range of activities including;
Handling artefacts and trying on historic clothing.
Sending secret messages by Morse code using the museum's Micro:bits.
Making a jet streamer and flying it.
Experiencing experiments in the Science Show.
Seeing a hot air balloon rise to the hangar roof.
Finding out about Britain's first black pilot in an interactive story, plus much more.